The Occupational Safety and Health Administration (OSHA) recently cited Massachusetts roofing contractor Luis Guallpa, doing business as Guallpa Contracting Corp., for violating safety standards and exposing employees to dangerous situations on the job. The company was cited for two serious, two willful, and one repeat violation. OSHA has proposed fines totaling nearly $300,000.
OSHA Finds Contractor Exposing Roofers to Dangerous Fall Hazards
Guallpa Contracting Corp. is based in Milford, Massachusetts, and according to the Yellow Pages, has been in business for six years. The company was cited for other safety violations before this, in both 2014 and 2015.
At a routine inspection, OSHA observed six of Guallpa's employees working on a roof without fall protection. This is a serious violation, as falls remain the leading cause of death in the construction industry. Between 2003 and 2013, falls accounted for over 3,500 deaths. Over a third of those falls were from roofs.
Roofing employees face other hazards on the job, too, including injury risks from ladders, power tools, and extreme temperatures. Employers have a responsibility to control these hazards to help keep workers safe. During their inspection of the Guallpa worksite, OSHA also saw employees using ladders unsafely, and failing to use head protection.
OSHA Notes that Contractor Repeatedly Exposes Workers to Safety Risks
In the first serious violation citation, OSHA states that employees were not protected from a fall hazard while mounting and dismounting a fully extended aluminum extension ladder. In the second, inspectors observed a worker ascending a ladder while his hands were full of tools and equipment, so that he wasn't making contact with the ladder with either hand.
In the first willful violation citation, OSHA noted that roof employees on the roof were exposed to falls of about 25 feet. They added that the employer has repeatedly risked employees' health this way, having failed to ensure effective fall protection back in September 2017, as well.
In the second willful violation citation, OSHA stated the employer failed to provide a training program to help educate the workers on fall hazards. They added that the employer has repeatedly failed to do this as well, as they were previously cited for the same problem back in September 2017.
Finally, in the repeat violation citation, OSHA stated that the employer had failed to require workers to wear head protection, and allowed employees working from the ground who were at risk from overhead struck-by hazards to work without head protection. The company was previously cited for this same issue in September 2017.
Employers are responsible for ensuring workers have the proper equipment to do their jobs safely, and for providing training programs to help them recognize and reduce safety hazards. OSHA's New Hampshire Area Office Director Rosemarie Cole stated that fall protection is "required when employees are working at heights of six feet or higher." She added that Guallpa's "continued failure" to follow safety standards placed workers at increased risk of serious injury or death.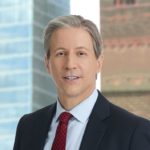 Exclusively focused on representing plaintiffs, especially in mass tort litigation, Eric Chaffin prides himself on providing unsurpassed professional legal services in pursuit of the specific goals of his clients and their families. Both his work and his cases have been featured in the national press, including on ABC's Good Morning America.