Conn-Selmer, a leading manufacturer and distributor of musical instruments for students, amateurs and professionals, was recently cited by the Occupational Safety and Health Administration (OSHA) for exposing employees to copper dust and machine hazards. The company faces up to $200,230 in fines for two repeated and seven serious safety and health violations.
Ohio Manufacturing Facility Cited for Safety Violations
During an OSHA inspection of Conn-Selmer's Eastlake, Ohio musical instrument manufacturing facility, inspectors found evidence that the company was violating several safety standards in the following ways:
Exposing workers to copper dust above permissible levels
Failing to put into place adequate controls to minimize exposure to that dust
Failing to provide machine guarding
Neglecting to follow requirements for respiratory protection and electrical safety
Failing to label hazardous chemicals correctly
The citations detailed the violations, which included excessive exposure to copper dust. In one incident, an employee operating polishing equipment was exposed to an 8-hour time-weighted average concentration of 3.527 milligrams copper dust per cubic meter of air—well above the permissible exposure limit of 1.00 mg/m3.
Other violations involved failure to properly label dangerous chemicals or to guard potentially dangerous machines. For example, according to OSHA, labels on chemicals in the polishing area didn't include pictograms, pictures or symbols to alert employees to information regarding health hazards.
In addition, some of the polishing machines lacked guarding between the polishing/sanding belts and the bottom rollers, while others were missing guarding at ingoing nip points. On one polishing machine, in addition to lacking guarding between the polishing/sanding belt and the rotating cotton buffing wheel, there was guarding over the exposed running sanding belt that was damaged and duct-taped together. Several other buffing machines were similarly unguarded.
Employers Responsible for Controlling Dust and Providing Machine Guarding
The Centers for Disease Control and Prevention (CDC) states that long-term exposure to copper dust can irritate the nose, mouth, and eyes, and cause headaches, dizziness, nausea, and diarrhea. Though copper is an essential nutrient and is necessary for healthy development of connective tissue, nerve coverings, and bone, exposure by inhalation can negatively affect the liver and endocrine (hormonal) system.
Employers are responsible for protecting employees from high-level exposure to copper dust. OSHA states that companies need to implement engineering control measures, including the following:
Enclose or confine the operation
Provide general and local ventilation
Substitute less toxic materials when possible
Employers must provide safety equipment like respirators, make sure they are suitable for the purpose intended, and establish a maintenance and respiratory protection program. Employers are also responsible for providing appropriate machine guarding to protect operators and other employees from machine hazards created by point of operation, ingoing nip points, rotating parts, flying chips, and sparks. Guards must be affixed to the machine or secured elsewhere if an attachment is not possible.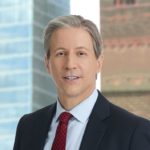 Exclusively focused on representing plaintiffs, especially in mass tort litigation, Eric Chaffin prides himself on providing unsurpassed professional legal services in pursuit of the specific goals of his clients and their families. Both his work and his cases have been featured in the national press, including on ABC's Good Morning America.