After suffering severe injuries in an on-the-job all-terrain vehicle (ATV) accident, a Nebraska man is suing his employer and a staffing agency in an attempt to recover damages. The lawsuit was filed in Lancaster County District Court. The plaintiff claims that his employer and the employee driving the ATV were negligent. He seeks in excess of $2.5 million in damages.
Nebraska Man Suffers Amputation After ATV Accident
According to the Lincoln Journal Star, the plaintiff was riding behind another employee on a 2014 Polaris 4×4 ATV on July 25, 2016, when the accident happened. He was working at the Lincoln Solid Waste Landfill for JJ Westoff Construction Company, through LaborMAX Staffing.
During the ride, the ATV allegedly rolled on its side and the plaintiff was thrown off the vehicle. The ATV crushed the plaintiff's right leg. The leg was fractured in numerous locations, and he also had shoulder and back injuries. To date, the plaintiff has endured 148 corrective surgeries, and his leg was amputated below the knee.
The plaintiff states that so far, his medical expenses have exceeded $2.5 million. He is seeking to recover those expenses, as well as gain compensation for his lost wages and physical pain and suffering. He claims that the construction company and the employee driving the ATV were negligent, and states that the ATV was lacking the recommended cargo net or doors. He adds that the company failed to train its employees on how to safely operate the vehicle.
OSHA Warns About Hazards of ATVs at the Workplace
The U.S. Consumer Product Safety Commission (CPSC) states that in 2016, ATVs caused more than 101,200 injuries in the U.S., and that 26 percent of those injuries affected kids under the age of 16. Between 2010 and 2013, an average of 532 adults were killed each year on ATVs, along with an average of 77 kids under the age 16.
The CPSC issued a press release on May 23, 2018, urging riders to avoid paved surfaces when operating ATVs. They made this move after finding that nearly one-third of reported ATV deaths, or at least 770 deaths between 2010 and 2013, were related to incidents involving ATVs on paved roads or parking lots.
"Off-road vehicles are not designed to be driven on paved surfaces," said Ann Marie Buerkle, CPSC Acting Chairman, "and collisions with cars and other on-road vehicles can be deadly for ATV operators."
The Occupational Safety and Health Administration (OSHA) also cautions about ATV hazards in the workplace, noting that though the majority of injuries and deaths occur during recreational use, "ATV use in America's workplaces is widespread and increasing…." The administration has investigated workplace fatalities involving ATVs, and found that there were certain factors involved, including:
Unbalanced loads
Loads in excess of the ATV's specified limits
Operating at excessive speeds for the terrain/operation
Operating ATVs on paved roads
Not wearing a helmet
Insufficient or no training
Carrying passengers
OSHA recommends that employers provide instruction and hands-on training for employees on the safe handling of ATVs, and that companies should not permit ATV drivers to carry passengers. They also provide several other safety guidelines, including that employers ensure that employees only haul items on the ATV "in accordance with the manufacturer's specifications and never exceed the weight limit."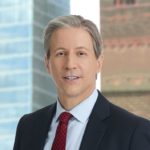 Exclusively focused on representing plaintiffs, especially in mass tort litigation, Eric Chaffin prides himself on providing unsurpassed professional legal services in pursuit of the specific goals of his clients and their families. Both his work and his cases have been featured in the national press, including on ABC's Good Morning America.