Despite efforts to better protect the health of coal miners, recent scientific evidence shows that "black lung disease" is on the rise. Researchers from the University of Illinois at Chicago revealed their findings at the American Thoracic Society meeting in May 2018, stating that the number of cases of the most severe form of black lung disease has been increasing dramatically among coal workers.
What is Black Lung Disease?
Pneumoconiosis is a general term given to lung diseases caused by dust. The dust is inhaled and then deposited deep in the lungs, causing damage. The dust in question is usually produced in the workplace, where it can cause various forms of the disease, including:
asbestosis (from breathing in asbestos fibers),
silicosis (from breathing in silica dust),
and coal workers' pneumoconiosis (CWP), also called "black lung disease" (from breathing in coal dust).
The inhaled coal dust can build up over the years, and the body is unable to get rid of it. Eventually, it leads to problems in the lungs, including inflammation, fibrosis (scarring), and necrosis (dying tissue). In its early stages, the disease is usually unnoticeable, though workers may be more vulnerable to respiratory tract infections like bronchitis.
Later on, symptoms can develop including chronic coughing, shortness of breath, pain when breathing, pulmonary hypertension, and increased production of mucus. Without treatment, symptoms worsen, and may include coughing up blood or producing black mucus. The disease causes lung damage, which can lead to chronic pulmonary disease (COPD), lung cancer, and/or respiratory failure.
Black Lung Disease Spikes in Miners
For the study, researchers identified over 300,000 miners who filed claims for black lung disease between 1970 and 2016. Of these, over 4,600 claimed to suffer from progressive massive fibrosis (PMF), the most serious form of the disease.
Results showed that over half of the PMF cases were filed after 1996. They also showed that the proportion of miners applying for black lung benefits had increased dramatically since 1978, with an accelerated rate of increase since 1996. The states most affected included West Virginia, Kentucky, Pennsylvania, and Virginia.
The findings were a bit confusing as the overall incidences of the disease had been declining since Congress passed the Federal Coal Mine Health and Safety Act of 1969, establishing dust limits for U.S. coal mines.
Miners Working Longer Hours, Exposed to More Dangerous Dust
Why the increase in cases of lung disease and PMF? Researchers don't know for sure, but they had some theories. These include the following:
The affected miners seem to be working in smaller mines that may not have invested as much into dust-reduction systems.
Changes in the mining industry may cause mines to produce higher levels of crystalline silica, which is more damaging to the lungs than regular coal dust.
Miners seem to be working longer hours and more days per week.
Lead author Kirstin Almberg told HealthDay News that they were surprised "by the magnitude of the problem" and were "astounded by the fact that this disease appears to be resurging despite modern dust control regulations."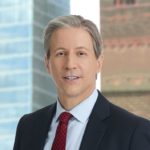 Exclusively focused on representing plaintiffs, especially in mass tort litigation, Eric Chaffin prides himself on providing unsurpassed professional legal services in pursuit of the specific goals of his clients and their families. Both his work and his cases have been featured in the national press, including on ABC's Good Morning America.