On April 26, 2018, the AFL-CIO released their annual report on the state of safety and health protections for America's worker. Entitled "Death on the Job, the Toll of Neglect, 2018," this is the 27th annual report the federation has released. It contains state and national information on workplace fatalities, injuries, and illnesses, as well as the frequency of workplace inspections and penalties.
Overall, the report notes that since the Occupational Safety and Health Act was passed in 1970, workplace safety and health conditions have improved, but too many workers are still at risk for serious injuries and death while on the job.
AFL-CIO Reports that More Workers Died in 2016 than in 2015
The report summarizes the findings from 2016, the last year for which data is available. They found that in that year, 150 workers died each day from hazardous working conditions, with a total of 5,190 workers killed on the job—an increase over the 4,836 deaths reported in 2015. An additional 50,000 to 60,000 workers died from occupational illnesses.
States with the highest on-the-job mortality rates were Wyoming, Alaska, Montana, South Dakota, and North Dakota. Service-providing industries had the largest increase. Manufacturing and mining industries saw a declining rate in fatalities. Rates were unchanged in construction. These numbers may be off, though, as the report indicates that underreporting is widespread.
Workplace violence increased in 2016 to become the second-leading cause of workplace death. A total of 833 workers lost their lives to violence, an increase from 703 in 2015.
Approximately 500 worker deaths were because of workplace homicides, while violence was also responsible for more than 27,000 lost-time injuries. Currently, there is no federal OSHA standard to protect workers from this type of violence.
Older workers were found to be at high risk, with 36 percent of fatalities occurring in those 55 or older, with 1,848 deaths. Workers over the age of 65 had more than 2.5 times the risk of dying on the job as other workers.
Construction Remains the Most Dangerous Industry
Construction, transportation, and agricultural industries remain dangerous, as they have been in the past. The report noted that 991 construction workers died in 2016, the highest number in any sector. That was an increase over the 937 total in 2015.
Transportation came in second, with 825 deaths, and agriculture, forestry, fishing and hunting combined for third, with 593 worker deaths. When considering the ratio of fatalities to the number of workers, the last category was the most dangerous, with a fatality of 23.2 deaths per 100,000 workers.
Mining and extraction industries remained dangerous too, though the trend has been toward improvement. There were 25 deaths in coal, metal, and nonmetal mines in 2016, which was a record low. The AFL-CIO warns, however, that preliminary 2017 data show a significant increase in coalmine deaths, indicating the downward trend may be reversing.
Finally, the report warns that the shift in the political landscape could leave workers more at risk as regulations are lifted and the implementation of safety rules and new protections delayed or abandoned.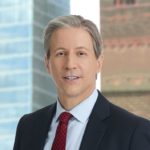 Exclusively focused on representing plaintiffs, especially in mass tort litigation, Eric Chaffin prides himself on providing unsurpassed professional legal services in pursuit of the specific goals of his clients and their families. Both his work and his cases have been featured in the national press, including on ABC's Good Morning America.