Recent rulings in the U.S. Supreme Court have made it more likely that employers will be requiring more workers to sign arbitration agreements. These binding agreements are also showing up more often in other types of contracts, including those signed with physicians and long-term care facilities.
Arbitration can be a helpful option in some cases, but it can also severely limit your rights as an employee and a consumer.
What is Binding Arbitration?
Binding arbitration is a common form of alternative dispute resolution used by both business and individuals in lieu of litigation. It's usually cheaper and faster than filing a lawsuit, and allows the parties to resolve a dispute outside the courtroom. An arbitrator or third-party mediator is chosen who will serve as a sort of private judge—a person that helps facilitate discussion between the parties, and who then helps them reach a resolution. Once that resolution is reached, it is "binding." In other words, it cannot be changed or appealed to a court of law at a future date.
After the arbitrator or mediator is chosen, both parties have a chance to engage in discovery, which means they can disclose documents and take witness statements. After this stage, a hearing is conducted with the arbitrator, who works to encourage a mutually beneficial settlement or conclusion. Whatever the arbitrator's decision, it is final and cannot be changed. Only in a few rare cases, such as the following, can the parties ask the arbitrator to reconsider, or appeal to a court:
After the decision, it's discovered that the arbitrator was biased.
After the decision, new evidence is discovered that could change the outcome.
Arbitration is most often used in cases of employment contract disputes, business transaction conflicts, disputes over property and estates, and family issues such as child custody arrangements and support payments. Whenever you choose arbitration, you give up your right to have your case heard by a judge or jury in the court system.
How Mandatory Arbitration Deprives Workers and Consumers of Their Rights
Having binding arbitration as an option can help many parties solve their disputes more cheaply and quickly, but if binding arbitration is your only option, it can severely limit your rights. If you've ever had to sign an arbitration agreement with an employer, you've been a victim of mandatory arbitration. Whenever you sign such a contract, you give up your right to sue in court over job-related issues like wrongful termination, discrimination, and breach of contract.
In October 2017, the Supreme Court of the United States ruled that employers can require their employees to give up their right to file class-action lawsuits, basically siding with employers who include mandatory arbitration clauses in their contracts. That means that more employers may be requiring employees to sign arbitration agreements, but it's not only in the workplace that these types of agreements are gaining ground.
Physicians, credit card companies, banks, nursing homes, cable and satellite TV services, investment brokers, and more are all now including mandatory arbitration clauses in their contracts, stripping consumers of their right to go to court should they need to. Unfortunately, most consumers don't understand what they're signing when they sign their rights away.
Supreme Court Justices Supporting Mandatory Arbitration
Former U.S. Representative Evan Jenkins, who was recently sworn in as the newest justice on the West Virginia Supreme Court of Appeals, recently expressed his support for "alternative dispute resolution," which is the same as binding arbitration. Former House Speaker Timothy Armstead, who was also sworn in as a new West Virginia Supreme Court Justice in September 2018, has also made statements that make it clear he supports mandatory binding arbitration. Both of these men are likely to vote to uphold it.
Even before these men joined the Court, the Court was taking steps to protect employers over employees. Earlier this year, in Hamden Coal, LLC v Varney, the West Virginia Supreme Court of Appeals sided with the employer in an arbitration agreement, reversing the decision of a lower court.
Both Jenkins and Armstead are running in the November general election to finish out the rest of their Supreme Court terms. We encourage readers to do their research so they're fully informed about the issues, and to get out and vote to protect their rights on Tuesday, November 6th.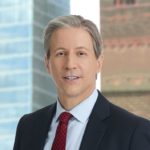 Exclusively focused on representing plaintiffs, especially in mass tort litigation, Eric Chaffin prides himself on providing unsurpassed professional legal services in pursuit of the specific goals of his clients and their families. Both his work and his cases have been featured in the national press, including on ABC's Good Morning America.