The U.S. Department of Labor's Occupational Safety and Health Administration (OSHA) recently cited Ohio plumbing company Payne Enterprises, Inc., with several safety violations following the death of one of their employees. The company now faces fines of $145,860.
Employee Killed in Trench Collapse
The incident happened back in April 2019. A Payne Enterprises employee was working on a home construction site in Sugarcreek Twp. when the trench collapsed. He had allegedly been working in the trench alone, which is against safety regulations, and the trench had not been shored up.
According to Dayton Daily News, "A technical rescue crew comprised of area firefighters recovered the body of Dalbert Burton, 43, of Union Twp., Miami County, from a deep trench at a home under construction in the Landings at Sugarcreek subdivision off Upper Bellbrook Road."
The Dayton-based contractor had already been cited for safety violations in 2017, 2018, and in January of 2019. Settlement negotiations resulted in the company paying $18,256 in fines to cover the 2017-2018 citations.
Now, Payne faces additional fines related to this case, for two repeated violations:
Failing to have a competent individual inspect the trench before allowing employees to enter,
and failing to install adequate protection in the trench to prevent it from collapsing.
Because these same problems existed prior to previous citations, OSHA has placed Payne in the Severe Violator Enforcement Program, which concentrates resources on inspecting employers who have "demonstrated indifference to their OSH ACT obligations by willful, repeated, or failure-to-abate violations."
Payne will now have to deal with mandatory follow-up inspections and nationwide inspections of related workplaces/worksites.
OSHA Area Director Ken Montgomery in Cincinnati, Ohio, stated that tragedies like this are preventable "when employers comply with safety standards that exist to protect workers from trenching hazards. OSHA regulations require employers to slope, shore, or shield trench walls to prevent cave-ins."
Thurman Wenzl, a workplace safety advocate with the Cincinnati Interfaith Workers Center, has called for criminal charges to be filed against Payne Enterprises and Inverness Group, the developer on the project, stating that Payne "knew very well the hazards involved and the protective measures necessary, but chose to recklessly disregard them."
Many Other Workers Killed in Improperly Secured Trenches
Two days after the Payne employee died, another employee died in a 20-foot-deep trench in Marysville, Ohio. He was working for J&J Schlaegal, a Shelby, Ohio company, on a project to relocate a water line. That company had also been previously fined for trench safety violations.
The mother of a third employee who was killed in a trench collapse in Ohio in 2017 recently filed a $20 million lawsuit against the entities she believes to be at fault, including Payne Excavating and Transport.
According to Network Environmental Systems, Inc. (NES), a nationally recognized leader in environmental health and safety training and consulting, trenching and excavation fatalities hit a high in recent years. Statistics reported by the U.S. Bureau of Labor show "36 excavation or trenching cave-in deaths across all U.S. industries in 2016, a number that nearly equals those figures for the previous two years combined."
OSHA states on its website that it has made reducing trenching and excavation hazards a priority goal.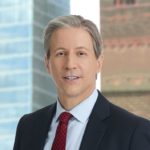 Exclusively focused on representing plaintiffs, especially in mass tort litigation, Eric Chaffin prides himself on providing unsurpassed professional legal services in pursuit of the specific goals of his clients and their families. Both his work and his cases have been featured in the national press, including on ABC's Good Morning America.