The Occupational Safety and Health Administration (OSHA) recently cited auto insulation manufacturer Autoneum North America for safety violations at the company's Oregon, Ohio (suburban Toledo) location. This occurred after the FDA responded to a report of amputation at the facility, and found that the company was not equipping their machinery with adequate safety guards.
OSHA had previously cited Autoneum for similar machine hazards in February 2016. The company now faces $569,463 in proposed penalties.
Man Suffers Arm Amputation with Unguarded Machinery
On December 23, 2016, a 46-year-old worker was guiding waste materials into a shredding machine. He allegedly got his arm caught in the machine's point of operation—a circular drum that shreds the fabric fibers for reuse—and lost his right hand, wrist, and part of his forearm.
After receiving a report of this injury, OSHA conducted an investigation of the Autoneum plant. The FDA found that the company had failed to provide the appropriate safety guards on the machine, and issued three willful and two repeated violations of machine safety procedures.
A willful violation is one in which the employer knowingly failed to comply with a legal requirement or acted with indifference to employee safety. A repeated violation is one that has been committed previously for the same or a substantially similar condition.
Specifically, OSHA cited Autoneum for the following:
Inadequate machine and point of operation guarding.
Failing to properly train workers on machine-specific procedures for isolating energy sources.
No locking-out equipment to prevent unintentional energization.
Exposing workers to struck-by hazards from machine components.
Autoneum North America is headquartered in Farmingham Hills, Michigan, and is a subsidiary of Swiss-based Autoneum, a global provider of acoustic and thermal management solutions for vehicles.
OSHA Provides Guidelines on Proper Machine Guarding
Moving machine parts have the potential to cause severe workplace injuries, so OSHA requires companies to provide safeguards that protect employees. "Any machine part, function, or process that may cause injury must be safeguarded," it states on the OSHA website.
OSHA provides guidelines that companies are required to follow, stating that guards must be attached to the machine where possible, and if guards cannot be attached to machines, they should be attached elsewhere.
The FDA adds that the guarding device must be in conformity with appropriate standards, and should prevent the operator from having any part of his/her body in the danger zone during the operating cycle.
OSHA noted in its citations against Autoneum that the employer did not protect employees from hazards created by moving parts, and did not ensure that the point of operation of the equipment was adequately guarded.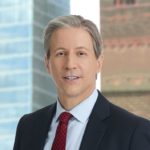 Exclusively focused on representing plaintiffs, especially in mass tort litigation, Eric Chaffin prides himself on providing unsurpassed professional legal services in pursuit of the specific goals of his clients and their families. Both his work and his cases have been featured in the national press, including on ABC's Good Morning America.