According to the Occupational Safety and Health Administration (OSHA), food production workers in Ohio in 2019 had a nearly 57 percent higher rate of amputations and 16 percent higher rate of fractures compared to the overall rates for manufacturers in the private sector.
Similarly, in Illinois, these workers experienced a nearly 29 percent higher rate of amputations and 14 percent higher rate of fractures when compared to rates for private-sector manufacturing jobs.
To address these injury rates, OSHA has stepped up its outreach and enforcement efforts to reduce workplace hazards and better protect workers in these states.
OSHA Found Employers Failing to Control Hazardous Energy or Safeguard Equipment
Between 2016 and 2020, OSHA investigated multiple fatalities, amputations, fractures, and crush injuries that had occurred among food production workers in Ohio and Illinois. They found that the employers commonly failed to control hazardous energy, or allowed workers to operate machines without adequate guarding.
Energy sources including electrical, mechanical, hydraulic, pneumatic, chemical, thermal, or other sources in machines and equipment are called "hazardous energy" as they can cause injuries to workers. When they are servicing or maintaining these machines and equipment, the products may unexpectedly startup or release stored energy that can result in serious injuries or death.
Common injuries from hazardous energy include electrocution, burns, crushing, cutting, lacerating, amputating, or fracturing body parts.
Moving machine parts, as well, have the potential to cause severe workplace injuries. Any machine part, function, or process that is hazardous must be safeguarded. That means equipment is placed on or around the machine that helps protect workers from moving parts.
OSHA Begins New Program to Improve Worker Safety
On October 3, 2022, OSHA began the initial phase of its Local Emphasis Program focused on more than 1,400 manufacturing facilities in Ohio and Illinois. In these facilities, year-round and seasonal workers manufacture and process confectionery, animal, fruit and vegetable-based products.
OSHA plans a 3-month outreach effort. Once that's completed, the agency will schedule and inspect select food industry employers in the two states whose injury rates exceed the state average among all manufacturers.
OSHA Regional Administrator Bill Donavan in Chicago noted that OSHA will "stress to employers the importance of taking steps to identify, reduce, and eliminate workers' exposure to machine hazards."
He emphasized that employers have a legal responsibility to provide a safe and healthful workplace for employees. This responsibility includes "providing workers with training and orientation in the language they understand and making sure proper safety precautions ad procedures are followed to prevent serious or fatal injuries."
OSHA plans to raise safety and health awareness with employers, professional associations, local safety councils, local hospitals, and more during its outreach phase. Employers are encouraged to use OSHA's free consultation services to help implement safety strategies and ensure compliance with OSHA standards.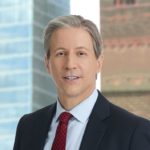 Exclusively focused on representing plaintiffs, especially in mass tort litigation, Eric Chaffin prides himself on providing unsurpassed professional legal services in pursuit of the specific goals of his clients and their families. Both his work and his cases have been featured in the national press, including on ABC's Good Morning America.