A group of organizations including the Michael J. Fox Foundation recently filed a petition challenging the U.S. Environmental Protection Agency's approval of the herbicide paraquat.
The groups state that considering the health effects associated with paraquat—including a potential increased risk of Parkinson's disease—"there is no excuse for leaving farmworkers and agricultural communities exposed to extreme risks."
EPA Reviews Evidence; Approves Paraquat for Another 15 Years
Paraquat is one of the most widely used herbicides in the United States.  Farmers use it to control weeds and desiccate (dry) crops prior to harvest. The substance is highly toxic and can be used only by trained certified applicators.
Since paraquat was first registered in the United States, the EPA has regularly reviewed and assessed its safety and uses. In July 2021, after considering the current research and public comments, the EPA approved the herbicide once again for restricted use with new mitigation measures. Examples of these include acreage limits for certain aerial applications, required residential drift buffers, and the prohibition of human flaggers.
As part of its review, the EPA looked at the evidence linking paraquat to Parkinson's disease, noting that there are "many studies on paraquat and Parkinson's Disease that range in quality and provide conflicting results," including a 2020 Agricultural Health Study cohort that "reported no association between paraquat exposure and Parkinson's Disease."
The EPA concluded that it has "not found a clear link between paraquat exposure from labeled uses and adverse health outcomes such as Parkinson's disease and cancer."
Groups like the Michael J. Fox Foundation disagree.
Petitioners Seek to Get Paraquat Banned in the U.S.
The petitioners seek to get the EPA's decision regarding paraquat overturned. In a related press release, they noted that paraquat is already banned in 32 other countries, including member states of the European Union, and China.
The decision to approve widespread use of the herbicide said Nathan Donley, environmental health science director at the Center for Biological Diversity, "shocks the conscience. Although most of the rest of the world has banned this dangerous poison, thanks to our rubber-stamp pesticide-approval process its use will continue to increase here in the U.S., even as scientific studies reveal stronger links between paraquat use and neurological harm in both people and wildlife."
Meanwhile, paraquat manufacturers face an increasing number of lawsuits filed in courts around the country. These are related to paraquat's alleged health impacts, particularly Parkinson's disease. The U.S. Judicial Panel on Multidistrict Litigation (JPML) recently consolidated all federally filed paraquat lawsuits into the Southern District of Illinois, where there are now over 200 cases pending with more expected to be filed in the coming months.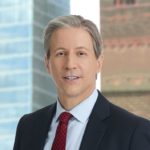 Exclusively focused on representing plaintiffs, especially in mass tort litigation, Eric Chaffin prides himself on providing unsurpassed professional legal services in pursuit of the specific goals of his clients and their families. Both his work and his cases have been featured in the national press, including on ABC's Good Morning America.