Robot automation is accelerating in the workplace. Some say that's a good thing. Robots can take over dangerous jobs, increasing safety for humans, and they may also reduce physical wear on workers.
Unfortunately, the more robots come into warehouses and other facilities where employees regularly perform physical tasks and manual labor, the higher the risk that the robots may cause injury to human workers.
The National Institute for Occupational Safety and Health (NIOSH) warns of a growing problem where workers unused to robots may fail to "recognize all the hazards" associated with them. The group identified 61 robot-related fatalities between 1992 and 2015, and that's likely to increase as more and more companies bring robots into the fold.
If you are injured by a robot at work, the same workers' compensation insurance should cover your medical care. Even if you were partially or fully at fault for the accident, if you live in a no-fault state like Pennsylvania, your worker's compensation insurance will still cover the costs.
Robots Can Present Unique Safety Hazards
Whether robots can increase human safety on the warehouse floor and in other similar workplaces remains up to debate.
Amazon, for instance, which has made a significant investment in robots over the past several years, insists that these machines are good for workers as they make the job safer. But when "Reveal News" obtained company records from The Center for Investigative Reporting, it found that between 2016 and 2020, injury rates were significantly higher at Amazon's robotic warehouses than at its traditional sites.
Robots can do positive things like reduce the number of miles an employee has to walk per day. But they can present new hazards as well. To keep up with a faster robot's pace, for example, a worker may have to perform repetitive motions like twisting, lifting, and handling products at a much faster rate, increasing the risk of repetitive injuries.
The reality is that robots and automated systems are becoming more and more commonplace in the workplace. Nevertheless, it is the employer's responsibility to protect workers from safety hazards.
Possible Robot Workplace Accidents
According to the Occupational Safety and Health Administration (OSHA), there are several types of potential workplace robot accidents:
Impact or collision: Unpredicted or unexpected movements, component malfunctions, or unexpected program changes can result in contact injuries. A robot may drive into a worker or strike a worker, or the worker may get caught in between the robot and another object.
Crushing or trapping hazards: A worker's limb or another body part may be trapped within or between a robot and some other piece of equipment, resulting in crushing injuries.
Mechanical part accidents: If the equipment breaks down or malfunctions, it could cause an accident.
Other accidents: These may include shock and burn injuries.
Many robot accidents occur during programming, program refinement, maintenance and repair, testing, or adjustment. Employers are responsible for providing the training necessary to prevent machine injury, and must repeatedly stress the following of proper procedures.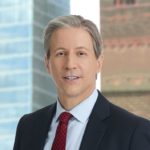 Exclusively focused on representing plaintiffs, especially in mass tort litigation, Eric Chaffin prides himself on providing unsurpassed professional legal services in pursuit of the specific goals of his clients and their families. Both his work and his cases have been featured in the national press, including on ABC's Good Morning America.