At 20-years-old most people are getting ready to start their lives as adults. But for 20-year-old McKayla Winland, her path took quite a turn when she made the ultimate selfless decision to become a live liver donor.
Before donating part of her liver, McKayla, from St. Mary's, West Virginia, spent her time as an EMT in Parkersburg, WV and a volunteer firefighter in Newport, OH. You could say that the path she was taking in her career focused on giving back to others, and giving back is something that is right in line with organ donors.  McKayla agreed that her career definitely impacted her ultimate decision to become a donor.
"It's about being able to help people," she said. "I can't describe the feeling, I didn't even second-guess it."
One day McKayla found out that a friend, Lyle, was in need of a liver donor. Lyle was a hemophiliac, meaning his blood wouldn't clot. He received transfusions and in one unfortunate instance he contracted hepatitis which attacked his liver, causing him to need a new one.
About 10 years ago, one of McKayla's cousins successfully donated part of his liver to Lyle, but during that time she said they didn't have the medications available that they do now to make a liver transplant last longer than 10 years. Immediately when she heard Lyle needed a new liver, she went to be tested to determine if she was a match. At first doctors told her that she was not a match, as she and Lyle had different blood types. The next test that was done was to see if they were a cross-match between blood types in the same sub-group. Only 5% of donors and their recipients are crossed-match between blood types, and fortunately McKayla and Lyle matched.
According to the American Transplant Foundation, living donors are between the ages of 18 and 60, and have compatible blood types to the organ recipients. Candidates go through a series of tests, as McKayla did, such as physical examinations, lab tests and a psychosocial exam. The Foundation says that donating part of your liver doesn't change your life expectancy. The liver will actually "regenerate and regain full function."
McKayla learned that they would be taking 60% of her liver during the donation, leaving 40% behind. She said in 90 days the liver starts to regenerate on its own and she would eventually have 90% of her liver back.
As plans quickly moved forward to have the surgery to donate part of her liver to Lyle, McKayla said she was extremely nervous, but also sure of her decision. She said, "The way I look at it is my pain would eventually go away. It's worth putting my life on hold for somebody else." Her family, and fiancé at the time, were also supportive, but worried.
On September 3, 2015, McKayla and Lyle were prepped at a UPMC Hospital for the live liver donation surgery. McKayla said that they were in the same pre-op room, side-by-side before surgery and Lyle kept asking her if she was sure this is what she wanted to do. McKayla said that she simply kept reassuring him that it was.
About 10 hours later the surgery was over. The transplant was a success, but there were some unfortunate complications that followed for both McKayla and Lyle.
Lyle was recovering at UPMC and allegedly died from a common mold infection, which has been very publicly at issue in Pittsburgh. When a patient receives an organ donation, doctors place them on immunosuppressants so that their body doesn't reject the new organ. A few patients at UPMC hospitals, including Lyle, allegedly died from what some believe were common mold infections that normally wouldn't harm a healthy adult who didn't have a compromised immune system as these patients had. These cases are reportedly still under investigation and UPMC has reportedly tested and cleaned for mold in those hospital areas.
McKayla also suffered some complications herself, but her complications happened during surgery when she said doctors accidentally tore her liver, leaking bile into her body.
McKayla spent 3 weeks in the hospital in September, but was in good spirits. One month to the day of the surgery, on October 3rd, 2015, McKayla got married. "I was in a wheelchair, but I got out of it just long enough to take pictures."
To date McKayla has been in the hospital 6 additional weeks, takes antibiotics, pain medications and is on a lot of restrictions. She can not lift anything heavier than 10 pounds for at least 6 months, and she can't lay flat on her back for at least a year. Right now, she can't work due to the pain medication she is on, but she plans to get back to her career as an EMT and volunteer firefighter as soon as she is able.
We asked McKayla if she would do this all over again. She said, "Absolutely, in a heart beat, I would definitely do it again. Being an organ donor is something that I think is overlooked a lot. You can save up to 8 lives by donating. It is overlooked way too much."
While McKayla's story is one of hope, and certainly evidences the risks of live liver donation, her courage, spirit and commitment to helping others is something worth recognizing. The Chaffin Luhana Foundation is making a $500 donation to McKayla to help ease her financial burden during the holidays, and to recognize her courage in helping others.
You can learn more about live liver donors, or help this wonderful cause by donating to the American Transplant Foundation by clicking here. The address, phone number, and email are listed below.
American Transplant Foundation
600 17th Street
Suite 2515 South
Denver, CO 80202
Phone: 303-757-0959
Email: support@americantransplantfoundation.org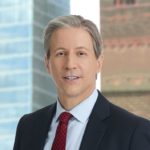 Exclusively focused on representing plaintiffs, especially in mass tort litigation, Eric Chaffin prides himself on providing unsurpassed professional legal services in pursuit of the specific goals of his clients and their families. Both his work and his cases have been featured in the national press, including on ABC's Good Morning America.