The Occupational Safety and Health Administration (OSHA) has cited Liqui-Box manufacturers, a liquid packaging solutions based in Richmond, Virginia, with three serious and one other-than-serious safety violation.
The administration investigated the company's Toledo area office after receiving a complaint of a worker injury. They determined that the company exposed workers to machine safety hazards, and have proposed fines of $42,413.
OSHA Fines Plastic Manufacturer for Failing to Provide Machine Guards
Liqui-Box, according to their website, offers total solutions to liquid packaging needs, providing comprehensive product lines and services to create quality liquid packaging for beverages, food, and non-food products. They manufacturer plastic products and employ 200 workers in Ashland, Ohio. They also have facilities in Upper Sandusky and Columbus, as well as in Lake Wales, Florida, and Sacramento, California.
OSHA received a complaint from one of Liqui-Box's workers suffered a partial amputation of his left thumb. The employee was injured on February 23, 2016, while working on a plastic blow molding press. He reached for a part—with the guard door open—and the machine's mold closed on his left hand. He suffered crushing injuries, and had to have the end of his thumb amputated.
OSHA conducted an investigation on June 28, 2016. They found that Liqui-Box had neglected, first of all, to report the injury within 24 hours as required. They also found that some of the machines had no guards on their operating parts, and that the employers had failed to train workers in important safety procedures, particularly the one known as "lockout/tagout." This procedure helps prevent unintentional operation of the machine during maintenance and service.
OSHA concluded that the company could have prevented the worker's injury, had they followed proper safety procedures. Liqui-Box has 15 days within receipt of the citation to request an informal conference or contest the findings.
Companies Responsible for Controlling Hazardous Energy
The lockout/tag out procedure is part of OSHA's methods of controlling hazardous energy—energy sources that can become dangerous and result in serious injury or death to workers.
Any source of energy can be hazardous if it is not properly controlled. Workers operating or servicing machines and equipment can be seriously hurt if that equipment suddenly starts up or releases stored energy. Typical injuries may include electrocution, crushing, cutting, burns, amputating, lacerating, fracturing body parts, and more.
Those that may be vulnerable to these types of injuries include craft workers, electricians, laborers, and machine operators. Some examples of these types of injuries include:
The crushing injury as explained above.
A jammed conveyor system that suddenly releases, crushing a worker who is servicing the machine.
A steam valve that turns on and burns workers who are repairing a downstream connection.
OSHA states that failure to control hazardous energy accounts for nearly 10 percent of the serious accidents in many industries. Proper lockout/tagout (LOTO) procedures help to reduce the risks. Employers are supposed to develop energy control programs suited to the needs of their workplace and the types of machines they use. These programs generally include appropriate lockout or tagout devices that deenergize machines and equipment.
Employers are also responsible for training employees on how to properly follow the hazardous energy control procedures. According to Kim Nelson, the OSHA area director in Toledo, Liqui-Box could have prevented their worker's injury had they followed common sense safety procedures.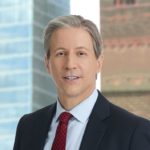 Exclusively focused on representing plaintiffs, especially in mass tort litigation, Eric Chaffin prides himself on providing unsurpassed professional legal services in pursuit of the specific goals of his clients and their families. Both his work and his cases have been featured in the national press, including on ABC's Good Morning America.