Being in the hospital is no fun for anyone, but it can be especially difficult for returning veterans and active duty military personnel, especially if they have to undergo extensive treatment. Their families, too, often face a number of challenges, including commuting back and forth to help take care of their loved ones.
The Pittsburgh Fisher House hopes to make things a little easier by providing a "home away from home" so families can be near their loved ones while enjoying a place of peace and respite for themselves. Founded in 2012, the house is located on the VA Pittsburgh Healthcare System's Oakland Campus, and has 10 suites that are available to families for free. The suites are professionally furnished, and the house contains a full-sized kitchen, laundry facilities, a spacious dining room, living room with library, toys for children, and two full-sized refrigerators.
To be eligible for a room at the Fisher House, guests must:
Be a family member, loved one, or caregiver of a vet receiving inpatient care at VA Pittsburgh
Reside more than 50 miles from VA Pittsburgh
Be self-sufficient and able to independently take care of themselves
Chaffin Luhana LLP is pleased to donate $250 to the Pittsburgh Fisher House this year in the name of  Associate Alexander Pilorusso. "The Pittsburgh Fisher House is located on the property of the VA Pittsburgh Healthcare Systems University Drive Campus in the Oakland section of Pittsburgh," Pilorusso says. "The families stay for free which allows them to focus on their loved ones."
If you'd like to help a family with a free stay at the Fisher House, you can donate via the information below. In addition to financial contributions, the organization is also grateful for groups that are willing to host a meal at the house.
Friends of the Pittsburgh Fisher House
3945 Forbes Ave Box 240
Pittsburgh, PA 15213
(412) 573-1961
Online donation: http://www.pittsburghfisherhouse.org/ways-to-give.html
Email: friends@fopfh.org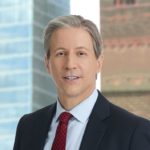 Exclusively focused on representing plaintiffs, especially in mass tort litigation, Eric Chaffin prides himself on providing unsurpassed professional legal services in pursuit of the specific goals of his clients and their families. Both his work and his cases have been featured in the national press, including on ABC's Good Morning America.