In April 2016, the AFL-CIO released their 25th edition of Death on the Job: The Toll of Neglect. This national and state-by-state profile of worker safety and health in the U.S. shows the state of health protections for American workers.
According to the report, there have been improvements in workplace safety since the first report was released back in 1992. Some working conditions, however, have gotten worse, and thousands of workers remain at risk of serious injury and death.
Things remain very dangerous, especially in the oil and gas industry. The fatality rate in the industry is nearly five times the national average, and states that have thriving oil and gas industries remain the most dangerous in which to work.
Fatalities Increasing in Oil and Gas Industry
In 2014, there were 144 deaths in the oil and gas industry—the highest number of fatalities ever recorded. That works out to a rate of 15.6 per 100,000 workers—10 percent higher than the overall fatality rate for mining and quarrying.
The oil and gas industry has grown quickly over the past decade, and the number of fatal injuries has risen correspondingly. The Bureau of Labor Statistics (BLS) states that between 2003 and 2014, 1,333 oil and gas workers were killed on the job, with 2014 being the highest ever in the industry.
A number of the victims are Latino and immigrant workers. In 2012, 11 of 12 Latino workers who died in North Dakota were immigrant workers. The number who died in support activities for oil and gas operations increased more than fivefold from 2009 to 2014, nearly doubling between 2013 and 2014.
The AFL-CIO states that the high number of fatalities and injuries demands "intensive and comprehensive intervention."
Dangers of Oil and Gas Fumes
Common hazards for oil and gas workers include:
Being struck by or against tools or equipment
Getting caught in between pieces of equipment
Falls
Burns or scalds
Electric shock
Acute chemical exposures/inhalation deaths
The last issue—chemical exposure—remains underreported, according to the AFL-CIO. They state that death from inhalation of toxic chemical fumes near oil tanks is a serious problem in the industry. In February 2016, OSHA created a hazard alert to warn employees and workers of the dangers, which can include exposure to volatile organic chemicals (VOCs) during "flowback" and production testing operations.
Studies have shown that workers checking the tanks are often exposed to benzene, which is a known carcinogen. So far, OSHA is limited on what action it can take, however, because the current exposure limit is 10 ppm, which is 10 times more lenient than the benzene standard in other sectors (1 ppm). The National Institute for Occupational Safety and Health (NIOSH) recommends only 0.1 ppm.
In addition to inhaling chemical toxins, workers are also at risk of fires. NIOSH has documented that the atmospheres around flowback tanks and separators can be flammable, capable of being triggered by personal and fixed flammable gas monitors. It has recommended alternative testing procedures that would reduce these risks.
Also of concern is silica dust exposure, identified as a major health hazard in hydraulic fracturing operations. In 2012, NIOSH reported that 47 percent of breathing zone samples taken exceeded OSHA's permissible exposure limits, and 79 percent exceeded NIOSH's recommend exposure limits.
Other dangers include exposure to exhaust gases, temperature extremes, noise, heavy metals, and radioactive materials.
Bottom line according to the ACL-CIO: "Safety and health practices and protections in the oil and gas industry need to be strengthened and improved."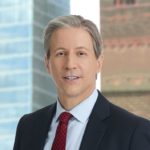 Exclusively focused on representing plaintiffs, especially in mass tort litigation, Eric Chaffin prides himself on providing unsurpassed professional legal services in pursuit of the specific goals of his clients and their families. Both his work and his cases have been featured in the national press, including on ABC's Good Morning America.