A new paper published in The Lancet indicates that road safety around the world could be improved by adopting interventions targeting four key risk factors for road injuries. If countries did this, it could save up to half a million lives per year, the authors assert.
Reducing Four Key Risk Factors Could Save Hundreds of Thousands of Lives
The new paper is part of The Lancet Series on road safety, which includes three papers on saving lives on the road and improving trauma care for road traffic injuries.
An estimated 1.35 million people die every year from road traffic injuries (RTIs), and more than 50 million are injured or disabled. This series of papers highlights the challenges and opportunities for the second Decade of Action for Road Safety (2021-2030) "with the hope that this will be a decade of implementation and delivery that leads to a substantial decline in the risk and global health burden of RTIs."
An analysis of data from 74 studies in 185 countries estimates that targeting four key risk factors for road injuries and deaths could prevent between 25 and 40 percent of all fatal road injuries worldwide every year. These four risk factors include:
Speeding
Drunk driving
Non-use of crash helmets
Non-use of seatbelts
Interventions to reduce speeding, for instance, could include infrastructure changes and electronic speed control, which could save an estimated 347,000 lives. The researchers estimate that enhanced drunk driving enforcement could save over 16,000 lives. Passing and enforcing rules on wearing seatbelts and motorcycle helmets could save an estimated 121,083 and 51,698 lives, respectively.
Addressing Safety Issues Could Make a Significant Impact in Most Countries
Though 90 percent of the fatalities worldwide occur in low- and middle-income countries, all countries could benefit from improved safety measures. The researchers found that improving seatbelt use could save an estimated 14,121 lives every year in the U.S., and an additional 13,228 in China.
Increasing motorcycle helmet wearing could save over 13,700 lives per year in China, over 5,800 in Brazil, and over 5,600 in India. Speed is the biggest problem in most countries. Reducing speeding incidences could prevent an estimated 88,000 deaths in China, over 1,000 in Spain, and 815 in the United Kingdom.
Meanwhile, it's not just preventing the accidents from occurring that could help. Improving post-crash care could save 200,000 lives a year, equivalent to a 17 percent reduction in deaths.
"While prevention remains the cornerstone of reducing road traffic deaths," said co-author of the paper Dr. Junaid Razzak from Weill Cornell Medical Centre, "knowing which trauma interventions are likely to have the greatest impact on saving lives will help make the best use of limited health resources."
More Work Needs to be Done to Improve Global Road Safety
Overall, the authors emphasize that more work needs to be done. The authors of the Series identify 10 challenges that must be addressed to prevent at least 50 percent of road traffic deaths and injuries by 2030. These included:
Building a stronger global movement on road safety
Generating more and better data on what works to increase safety
Obtaining adequate domestic and donor funding
Indeed, road traffic injuries can't be an isolated issue, the authors write in an accompanying editorial: "Health systems, sustainable urban development, local and global leadership, governance, and the future of cities are all aspects of a movement that needs to be galvanized to improve the unnecessary burden of these injuries."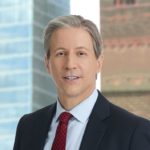 Exclusively focused on representing plaintiffs, especially in mass tort litigation, Eric Chaffin prides himself on providing unsurpassed professional legal services in pursuit of the specific goals of his clients and their families. Both his work and his cases have been featured in the national press, including on ABC's Good Morning America.