On April 22, 2014 the United States Parcel Service Co., (UPS), filed a motion in the Circuit Court of Jefferson County, Alabama requesting a partial summary judgment in a lawsuit alleging damage claims following a plane crash. The plaintiffs, Barbara Jean and Cornelius Benson, are suing for "negligence, trespass, and the tort of outrage and mental anguish in relation to the crash."
UPS Plane Crashes, Killing Pilot, Co-Pilot
On August 14, 2013 a UPS cargo plane, Airbus A 300, crashed on a street near the Birmingham-Shuttlesworth International Airport. At the time according to the National Transportation Safety Board, (NTSB) the crew didn't send out any distress call. No one on the ground was injured and no buildings were hit.
According to ABC 33/40, the Bensons are seeking "monetary damages for negligence, trespass and the tort of outrage and mental anguish from the crash."
The tort of outrage means the defendants conduct caused the plaintiff's distress, it was extreme and dangerous, the defendant intended to inflict emotional distress or knew or should have known the act caused emotional distress, and the plaintiffs' emotional distress was severe.
In the motion filed by UPS, the company refutes these claims by stating the Bensons were never at risk for any physical harm, the closest debris was 40 feet from their bedroom window, and there was no evidence supporting a claim of physical injuries.
The defendants state in the motion, "Accordingly, any physical bodily injury they are alleging would necessarily be limited to physical symptoms solely caused by mental anguish relating to property damage."
Their request for a partial summary judgment, if granted, would simplify or avoid a trial.
What Caused the UPS Plane to Crash?
Captain Cerea Beal Jr. and First Officer Shanda Fanning talked about how tired they were before boarding the UPS cargo plane that crashed. The cockpit transcript and interview records from the crash were released in February 2014, giving more details into what could have possibly caused the deadly accident.
The Federal Aviation Administration, FAA, put new rules into place limiting pilot hours in the cockpit in January 2014. All commercial pilots were required to get 30-hours of off-duty, uninterrupted hours per week, and get 10-hour rest periods before going on duty.
But, this rule didn't include cargo crew.
The NTSB is still working to determine exactly what caused the August 14, 2013 crash.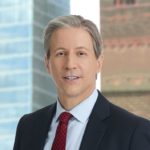 Exclusively focused on representing plaintiffs, especially in mass tort litigation, Eric Chaffin prides himself on providing unsurpassed professional legal services in pursuit of the specific goals of his clients and their families. Both his work and his cases have been featured in the national press, including on ABC's Good Morning America.