The National Transportation Safety Board (NTSB) has released its 2016 "Most Wanted" list. An annual record outlining the board's priorities for changes needed to reduce transportation accidents and save lives, the list includes recommendations created after the agency investigates accidents from previous years.
At the top of this year's list are two proposed safety improvements: "reduce fatigue-related accidents" and "promote availability of collision avoidance technologies in highway vehicles." Indeed, technology is one of the agency's main points of focus this year. As they state in their press release: "Several items on the list demonstrate the importance of technology in saving lives, preventing accidents and lessening the number and severity of injuries from accidents."
Driver Fatigue a Factor in 20 Percent of Accidents
According to the NTSB's data and stats for transportation fatalities in 2013, there were a total of 32,719 deaths on the highways, including 11,977 involving passenger cars, and 9,155 involving light trucks and vans.
Driver fatigue remains a factor in many of these accidents—a probable cause or contributing factor in 20 percent of all the major NTSB investigations completed between 2001 and 2012. The agency recommends a comprehensive approach to fixing the problem, including "research, education and training, technologies, treatment of sleep disorders, hours-of-service regulations, and off-duty scheduling policies and practices."
According to the Transportation Accident Commission, "fatigue can impair reaction time and decision making when behind the wheel which increases the risk of being involved in an accident." They name young drivers, shift workers (including heavy vehicle drivers), and drivers with sleep disorders as being particularly at risk. They add that a person who has been awake for 17 hours has the same risk of crashing as someone with a blood alcohol level of 0.05 g/100 ml, and is twice as likely to have an accident as someone with zero blood alcohol who is not fatigued.
NTSB Suggests Ways to Improve Safety
The NTSB notes that fatigue is an issue facing not only vehicle drivers, but safety in all modes of transportation, including air, rail, and sea. They note that a recent AAA survey indicated 43 percent of U.S. drivers admitted to nodding off or falling asleep while driving at least once in their lifetime.
They suggest the following approaches for improvements:
Educate all vehicle and vessel operators about the dangers of fatigue, and about medical conditions and medications that can impact sleep and awake-time performance.
Help commercial operators identify high-risk drivers, pilots, and mariners that need treatment for obstructive sleep apnea and other conditions affecting performance.
Equip all commercial vehicles with electronic logging devices that help monitor and assess hours-of-service.
Develop and implement additional technology for use in vehicles that will reduce fatigue-related accidents.
Establish fatigue-risk management programs in all transportation companies that monitor success in reducing fatigue-related accidents.
NTSB Encourages Collision-Avoidance Technology in All Vehicles
Promoting new collision-avoidance technology is another one of the NTSB's main recommendations. They noted that many collisions occur because drivers are distracted or just aren't paying attention. Modern-day technologies—which include collision warning, adaptive cruise control, autonomous emergency braking (AEB), lane departure warning, blind spot detection, and advanced lighting technology—could help prevent many of these types of crashes.
"These technologies help drivers by improving the view of the roadway," the agency stated on their website, "alerting drivers of impending danger ahead (a sudden stopped vehicle), or warning a driver if the driver performs an unusual maneuver that could increase the risk of a crash (such as a sudden change in lanes). Some technologies even initiate braking if drivers don't or can't."
The Agency goes on to state that life-saving technologies like these are offered only as "optional" equipment in most vehicles, but that the NTSB believes automakers should offer them as standard features.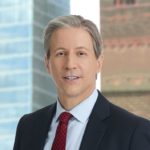 Exclusively focused on representing plaintiffs, especially in mass tort litigation, Eric Chaffin prides himself on providing unsurpassed professional legal services in pursuit of the specific goals of his clients and their families. Both his work and his cases have been featured in the national press, including on ABC's Good Morning America.