While car-crash deaths have dropped in the U.S. for the third year in a row, pedestrian deaths have increased. According to a recent report from the U.S. Government Accountability Office (GAO), on average, 17 pedestrians died each day in 2018 as a result of vehicle crashes—up 43 percent from 2008.
What's causing all these accidents, and how can we improve pedestrian safety? GAO has some ideas.
GAO Finds Lack of Communication About Pedestrian Safety Tests
The GAO analyzed data from the National Highway Traffic Safety Administration (NHTSA) looking for clues as to why pedestrian deaths are increasing. They found that between 2008 and 2018, pedestrian fatalities increased more for crashes involving vehicles that were:
11 years old and older
Sport utility vehicles (SUVs)
Traveling over 30 miles per hour
Other studies have indicated that SUVs, in particular, are dangerous when it comes to pedestrian safety. Research from the Insurance Institute for Highway Safety (IIHS) showed an 81 percent increase in single-vehicle pedestrian fatalities involving SUVs between 2009 and 2016. SUVs have higher front ends, which means they hit pedestrians higher up on their bodies, where more serious damage can be done. They are also more vertical than passenger cars, so their impact is more powerful.
For their analysis, GAO also reviewed NHTSA reports, interviewed NHTSA officials, and obtained information about pedestrian safety features on automobiles from 13 automakers that represented about 70 percent of new vehicle sales in the U.S. They found that in 2015, the NHTSA proposed pedestrian safety tests for its New Car Assessment Program (NCAP), but has not decided which it will include in those tests.
Nine of the automakers GAO interviewed reported that NHTSA's lack of communication about pedestrian safety tests creates challenges for new product development. The NHTSA has not yet documented a clear process for updating NCAP with milestones and decisions.
Based on its findings, the GAO recommended the NHTSA take the following actions:
Develop an evaluation plan with criteria for expanding its pilot program
Make and communicate a decision about whether to include pedestrian safety test in the NCAP
Document the process for making changes to the NCAP
IIHS Suggests Improvements to Protect Pedestrians
The IIHS found other important data connected to the increase in pedestrian deaths on the road. According to its research, pedestrian deaths increased 54 percent in urban areas, 67 percent on arterials, 50 percent at nonintersections, and 56 percent in the dark.
The IIHS suggested the following improvements that could increase pedestrian safety:
Provide more options for pedestrians to safely crossroads, particularly on arterials.
Use pedestrian-activated beacons to alert drivers to pedestrian crossings.
Add more sidewalks alongside roads.
Add curb extensions and median crossing islands to shorten the distance people must walk.
Use more speed cameras to enforce existing limits.
Improve street lighting at night.
Continue to improve the quality of headlights on vehicles.
Continue to add safety technology to vehicles, including pedestrian detection.
Explore changes to the front-end design of SUVs to lessen the severity of injuries in crashes.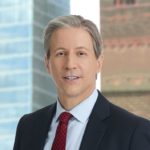 Exclusively focused on representing plaintiffs, especially in mass tort litigation, Eric Chaffin prides himself on providing unsurpassed professional legal services in pursuit of the specific goals of his clients and their families. Both his work and his cases have been featured in the national press, including on ABC's Good Morning America.