The risk of motor vehicle crashes is higher among teenagers between 16-19 years than among any other age group, according to the Centers for Disease Control and Prevention (CDC). Per mile driven, teens in this age group are nearly three times more likely than drivers aged 20 and older to be in a fatal crash.
In August 2020, for example, a 17-year-old was killed and two other people injured in a two-vehicle crash in Bedford County. Police stated the teen was driving north on State Route 66 and swerved to avoid debris on the road, lost control, and was struck by another car traveling southbound. The teen was pronounced dead at the scene.
These sorts of tragedies are heartbreaking and in most cases, avoidable. Parents who are well-informed about teens and driving can put safeguards into place to help protect their children.
Teens Have Different Brains Than Adults
The National Highway Traffic Safety Administration (NHTSA) reminds parents that teens aren't ready to have the same level of driving responsibility as adults because they lack experience, skills, and maturity. "They speed," the administration states on its website, "they make mistakes, and they get distracted easily—especially if their friends are in the car."
Research shows that the adolescent brain continues to develop and mature well into the 20s. Until then, teen brains operate differently from adult brains. Whereas adults think with the prefrontal cortex—the rational part of the brain—teens often process information with the amygdala, the emotional part of the brain that is also associated with impulses and aggression.
The pre-frontal cortex is one of the last brain regions to mature. It is responsible for skills like planning, prioritizing, and controlling impulses. Because a teenager is still developing these skills, they're more likely to engage in risky behaviors than adults and struggle to consider the consequences of their actions.
How Parents Can Help Keep Teens Safe Behind the Wheel
Considering what we know about teen brain development, it makes sense for parents to put into place some additional safeguards for their teen children.  Some recommendations are below.
Set a good example. Always use your seatbelt and drive safely. Even if you think your kids don't pay attention, they do.
Make an agreement with your teen. Set down on paper your rules, expectations, and limits when it comes to your teen's driving. Work together to create consequences for breaking the rules. Sign the agreement and put it somewhere visible, such as on the refrigerator. Find a sample agreement at the CDC's website.
Help your teen gain experience. Help your teen get into a driver's education program. Then drive with your teen frequently under various driving conditions to allow him or her to practice. The more experience your teen gets the better driver he or she will be.
Stop the distraction. Insist on installing a driving app on your teen's phone that prevents him or her from interacting with it while driving. Add rules to your agreement about putting the phone away when driving.
Ensure safety. Make sure the vehicle your teen is driving has the appropriate seatbelts and airbags and that all of these are in good working order. (Check your vehicle for any possible airbag recalls at the NHTSA's website.
Meanwhile, you may want to support any efforts in your state to create graduated licensing laws. These use a multi-tiered licensing system to ease teens into the responsibilities of driving. They usually begin with a learner's permit, then progress to an intermediate license with limitations, and finally an unrestricted license. The NHTSA recommends these types of programs as they can help reduce accidents and prevent teen injury and death.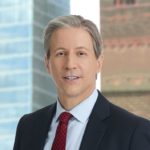 Exclusively focused on representing plaintiffs, especially in mass tort litigation, Eric Chaffin prides himself on providing unsurpassed professional legal services in pursuit of the specific goals of his clients and their families. Both his work and his cases have been featured in the national press, including on ABC's Good Morning America.