Wal-Mart is facing another truck accident lawsuit, this one filed by the widow of a law enforcement officer.
The company made headlines last June when one of their drivers, Kevin Roper, smashed his Wal-Mart truck into comedian Tracy Morgan's limo van on the New Jersey Turnpike. Roper was allegedly speeding and hadn't slept for at least 24 hours. One of Morgan's writers and close friends, James McNair, was pronounced dead at the scene. Morgan and his assistant, Jeff Millea, were seriously injured with traumatic brain injuries.
Morgan later filed a personal injury lawsuit against Wal-Mart, claiming the company was negligent for requiring Roper to commute for 750 miles and then work almost 14 hours before the crash. The case remains on hold, according to the New York Daily News, while Roper appeals "an order barring him from getting involved in the case."
Now, Wal-Mart faces another similar lawsuit filed by Bonnie Clark, widow of Wiley Clark, who was struck and killed by a semi truck in Florida in June 2014.
Widow Sues Wal-Mart for Negligence in Deadly Truck Accident
Clark filed a wrongful death lawsuit against Wal-Mart in Florida on February 19, 2015. She claims that the company, along with Swift Transportation, is liable for her husband's death.
Seventy-two-year-old Wiley Clark was an investigator with the Bradford County State Attorney's Office until he retired. He was driving his Dodge Ram pickup at 7:35 on a Sunday morning—on his way to go get breakfast, his wife says—when he was struck by a semi truck that had been traveling northbound, but crossed into the southbound lane.
The driver, Wilbur Peterson, 30, was said to have lost control of the vehicle when it crossed the center line and crashed into Wiley's truck. Wiley was pronounced dead at the scene. The driver suffered only minor injuries. A subsequent investigation revealed that the semi truck was going 17 miles over the speed limit on a wet road, and that one of the tires was worn down to 1/32 of an inch¬—against federal safety standards.
Mrs. Clark is suing Wal-Mart, which owned the trailer; Swift Transportation, the transportation company that works with Wal-Mart; and the driver of the truck. She claims in her complaint that the driver was fatigued, and that he had worked 65 hours the same week as the crash happened.
Speeding a Source of Danger in Large Truck Accidents
According to traffic safety facts from 2012, provided by the National Highway Traffic Safety Administration (NHTSA), fatalities in crashes involving large trucks increased by four percent between 2011 and 2012. Nearly 18 percent of all large-truck drivers involved in fatal crashes in 2012 had at least one prior speeding conviction.
Though speeding is dangerous in any vehicle, it can be especially so in a semi truck. It makes it more difficult for the driver to stop, increasing the risk that the semi will run into a smaller passenger car, with devastating consequences, considering the weight difference.
"Trucks often weight 20-30 times as much as passenger cars," states the Insurance Institute for Highway Safety, and can take 20-40 percent more road length than cars to stop.
Often truck drivers feel pressured to meet delivery deadlines, and end up going faster than they should. In these cases it is both the driver and the employer at fault, as it is the employer's responsibility to be sure their drivers can complete their routes in a reasonable period of time.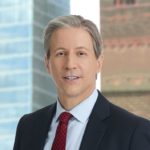 Exclusively focused on representing plaintiffs, especially in mass tort litigation, Eric Chaffin prides himself on providing unsurpassed professional legal services in pursuit of the specific goals of his clients and their families. Both his work and his cases have been featured in the national press, including on ABC's Good Morning America.