A West Virginia widow has filed a wrongful death lawsuit against Kaplan Trucking and the Nucor Corporation. She claims the defendants are liable for her husband's death, and seeks compensatory damages in the U.S. District Court for the Southern District of Virginia.
According to a report in West Virginia's Legal Journal, the widow—Tracy Walker of Bluefield, West Virginia—was a Kaplan Trucking contractor. Her husband, Lester Walker, worked for his wife as an interstate and commercial truck driver. Mrs. Walker claims that on one particular delivery run to Oklahoma, Kaplan re-routed her husband several times, assigning him a load he wasn't used to carrying that allegedly ultimately led to his death.
Trucking Company Overloads Driver
Lester Walker embarked on the Oklahoma delivery in a company-owned 2007 International truck and tractor. He usually used his wife's 2005 Freightliner, but as it was in the shop at the time, he used a company truck instead.
The delivery was supposed to run to Oklahoma and return directly to Pennsylvania. Instead, Kaplan re-routed Mr. Walker several times, adding additional pickups and deliveries to his schedule. One of these, according to Careers in Gear, required him to transport "a massive steel coil from a Nucor facility in Huger, S.C., to Ohio." Mrs. Walker stated that her husband was not used to hauling that sort of load.
Mr. Walker went ahead with the job. On March 1st, 2013, he was going northbound on Interstate 77 near Bluefield, West Virginia. The load he was carrying shifted in the trailer, and he lost control of his truck. The entire rig went off the road and into the median, flipping completely.
So far, there is no evidence that Mr. Walker was speeding, driving distractedly, or doing anything other than lawfully operating the vehicle. He died because of the accident.
Mrs. Walker claims the defendants were negligent with her husband, and that their wrongful acts and omissions caused his death.
Overloading and Improper Loading Can Cause Trucking Accidents
Though we don't know yet why the steel coil shifted on Mr. Walker's truck, it is true that unsecured, overloaded, or mishandled loads can move during transit, causing devastating results to truck drivers and potentially to other vehicles on the road.
Any shift in the trailer can alter the truck's center of gravity, causing it to move out of its lane and potentially resulting in a rollover or jackknife accident. There are safety standards in place for properly securing loads, but companies don't always follow them. Workers may not be properly trained, or may make mistakes because of fatigue or a desire to meet a destination deadline.
The equipment used to tie a load down can also be faulty, or in some cases, those securing the load may use the wrong type of equipment for a particular material. Loads are supposed to be inspected, to be sure they are safe before the driver sets out on the highway, but sometimes these types of inspections are ignored to save time.
In the Walkers' case, the load didn't come off the trailer, but this can happen as well if mistakes are made at the pickup point. Unsecured cargo can break free, creating obstacles on the road and potentially causing multi-vehicle accidents.
The National Highway Traffic Safety Administration (NHTSA) found in 2010 that about 51,000 crashes, injuring nearly 10,000 and killing 440, involved a vehicle striking an object that came off another vehicle or a non-fixed object lying in the roadway.
Earlier, in 2004, the AAA Foundation for Traffic Safety estimated that vehicle-related road debris caused over 25,000 crashes a year.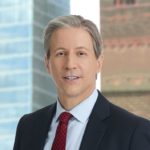 Exclusively focused on representing plaintiffs, especially in mass tort litigation, Eric Chaffin prides himself on providing unsurpassed professional legal services in pursuit of the specific goals of his clients and their families. Both his work and his cases have been featured in the national press, including on ABC's Good Morning America.