It was 2:30 in the morning, and in Fort Worth, Texas, a tragic accident was about to occur. Thirty-seven-year-old Claudia Barraza was driving her BMW on I-30 when she ran into the concrete barrier that separated the lanes. Several good Samaritans stopped within a short time to try to help her. Some remained in their cars, and some got out to see what they could do.
That's when semi-truck driver Dustin Wayne Pool crested the highway in his Ryder truck. He was transporting Fort Worth Star-Telegram newspapers. It's not clear what exactly happened at that point, but the truck plowed through several of the vehicles, killing five and injuring 12 people. The truck caught fire, and the flames spread to some of the other vehicles.
Two of the injured people have now filed a wrongful death lawsuit against the driver and Ryder Integrated Logistics, Inc., seeking in excess of $1 million in compensatory damages.
Truck Accident Takes Five Lives, Injures 12
According to ABC News, when police arrived on the scene, four people were pronounced dead:
1. Claudia Barraza, who drove the BMW that got into the initial accident, died at the scene, and was said to have been burned beyond recognition.
2. Veronica "Roni" Gonzalez, 43, who was returning from an engagement party, suffered severe brain and chest injuries.
3. Mary Hernandez, 42, mother of three, and friend of Veronica's, suffered from severe head and chest injuries.
4. Steve Franklin, 45, father of three, also died at the scene.
Clarissa Banda-Castillo, 18, sister to Veronica's fiancé, died later at the hospital of severe injuries.
Those who sustained injuries from the accident included:
• Ely Alba-Gonzalez, who was engaged to Veronica Gonzalez
• Artemio Cardoza, Jr., Alba's son
• Tracy Franklin, Steve's wife
• The truck driver, Dustin Wayne Pool, was also taken to the hospital with moderate injuries
Ely and her family filed the lawsuit against the driver and Ryder. According to their complaint, Ely suffered from a head injury, broken hip and jaw, arm fractures and an amputated leg. She also claims that her son, Cardoza, suffered injuries, and that her other son, who was not at the scene of the accident, has suffered mental anguish.
Plaintiffs Claim Driver is to Blame
It is not yet clear if the truck driver in this case was to blame for this accident. Fort Worth police stated victims hit by the truck were likely standing in the lane of traffic, and they also claimed that skid marks on the road indicated the truck driver had attempted to stop.
Ely and her family claim in their semi-truck lawsuit that the driver failed to keep a proper lookout, failed to turn his vehicle to avoid the collision, failed to maintain a safe distance between his vehicle and others and failed to control the speed of his truck.
They also state that the company Ryder is liable for failing to provide its drivers with adequate training on how to avoid collisions.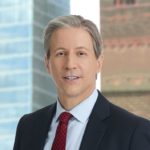 Exclusively focused on representing plaintiffs, especially in mass tort litigation, Eric Chaffin prides himself on providing unsurpassed professional legal services in pursuit of the specific goals of his clients and their families. Both his work and his cases have been featured in the national press, including on ABC's Good Morning America.