Drug abuse and driving for too many consecutive hours were factors in a deadly semi-truck crash in Tennessee in June 2015. Six people were killed in that accident, including a middle school band director, and a mother, her daughter, and her two granddaughters.
Now, three lawsuits have been filed against the driver of the truck and the company he was working for at the time. The driver was arrested in August 2015, and charged with six counts of vehicular manslaughter.
Truck Driver Plows Into Seven Other Vehicles, Killing 6 People
According to the National Transportation Safety Board (NTSB), the driver was transporting a 2005 Great Dane refrigerated trailer from Kentucky to Florida and back to Kentucky when the crash occurred. On the way, his truck broke down twice, once because of problems with the breaks, and a second time because of issues with the fuel system. He was also involved in a more minor, separate crash. Reports show that he was on duty for about 50 consecutive hours just on the first leg of the trip.
It was on his return trip to Kentucky that the devastating crash took place. The driver started out at 4:30 a.m., after taking 12 hours off, and the accident happened at about 7:10 p.m., 15 hours later—which is more than the 11 consecutive hours of driving than is allowed by federal regulations.
He was driving north on I-75 when he came upon about eight vehicles stopped on the northbound lane because of construction. He failed to slow down or stop and plowed into the vehicles from behind, killing six people and injuring several others. After hitting the first vehicle, the truck traveled 463 feet before finally coming to a rest.
Families File Truck Accident Lawsuits Against Driver and Company
The driver was working for Cool Runnings Express, and later investigations would find that he committed a number of violations. Not only did he drive for more hours than are allowed by the Federal Motor Carrier Safety Administration (FMCSA), but he was wanted on an active warrant in Wisconsin for a drug-related offense.
He tested positive for methamphetamine six weeks before the crash, was found to have been speeding at the time of the accident, and had falsified his driving records, claiming he was off duty when he wasn't. Tests after the wreck also came back positive for drug use.
Further investigation revealed that the driver had actually crashed his truck five times in the four years before the wreck in Tennessee.
One victim of the crash who suffered a brain injury filed a truck accident lawsuit in August 2015. He seeks $12.75 million and names the driver and Cool Runnings Express as defendants. He states that the company failed to show reasonable care in hiring the driver, and also for allowing him to continue on his route after his first crash.
In July 2015, one of the crash survivors filed a second lawsuit against the driver and the company, seeking $10 million in damages. He states in his complaint that he suffered from serious, disabling and disfiguring injuries because of the crash.
The family of the band director who was killed also filed a truck accident lawsuit against the driver and Cool Runnings Express in October 2015. They seek $11 million for negligence, wrongful death and personal injuries. The plaintiffs claim in their complaint that the driver was going too fast at the time of the crash, and failed to slow and stop his truck. They also accuse Cool Runnings Express of failing to perform an adequate background check on the driver, through which they may have discovered some of his previous driving violations.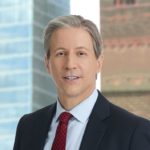 Exclusively focused on representing plaintiffs, especially in mass tort litigation, Eric Chaffin prides himself on providing unsurpassed professional legal services in pursuit of the specific goals of his clients and their families. Both his work and his cases have been featured in the national press, including on ABC's Good Morning America.