If you are a truck driver and driving and close your eyes you may hear an alarm sound. If you feel yourself falling asleep, you could soon hear an alert to help you stay awake. It might sound impossible, but according to an article in Bloomberg, there is technology that claims to monitor your eyelids and notifies you when they start to "droop" or when your head starts to nod. This is just one of the ways that companies are trying to keep truck drivers and others safe on the road.
Trucks can lead to serious and sometimes fatal accidents due to their sheer height and weight. Extra precautions need to be taken to ensure safety on the road and that truck drivers who spend long hours on the road do not fall asleep behind the wheel.
There are several pieces of technology in the works and others that are already in use that help increase the safety of truck drivers on the road. Bloomberg outlines several options for technology to improve truck driving safety, including:
• Braking system-a system from Meritor Inc. and WABCO Holdings Inc. "applies braking automatically when it senses an imminent crash and automatically adjusts cruise control to manage safe distances." Cost per truck: $2000-$2500
• Eyelid-monitoring system-Delphi Automotive Plc-"Driver State Monitor" which senses when a driver is blinking or nodding off to sleep and causes an alarm to sound. This technology will be on the market in 2016. Delphi claims this technology works even if the driver is wearing sunglasses.
• Sensors-camera-based technology allows freight companies to keep an eye on their employees to watch out for any distracted driving or fatigue. "SmartDrive" runs about $500 per truck.
There are additional ways to increase safety besides just using technology. Drivers should always wear their seatbelts and make sure their surroundings are clear before changing lanes or making a turn. Trucks need a wider area to turn and have several blind spots. Other drivers should also be aware of this and give trucks additional room on the road.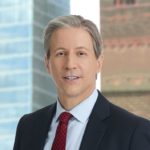 Exclusively focused on representing plaintiffs, especially in mass tort litigation, Eric Chaffin prides himself on providing unsurpassed professional legal services in pursuit of the specific goals of his clients and their families. Both his work and his cases have been featured in the national press, including on ABC's Good Morning America.