According to news reports, on August 15, 2014, a man driving a tanker truck for Tri Star Trucking pulled out of a fuel depot in Nashville, Tennessee, and overturned on Centennial Boulevard. The driver jumped out and escaped major injury, but the truck hit an unoccupied parked car and dumped about 8,500 gallons of gasoline and diesel fuel onto the road. The tanker later exploded. The fuel leaked into sewer lines, causing subsequent explosions.
The Richland Creek Watershed Alliance has since announced plans to file a lawsuit against the trucking company for violating sections of the federal Clean Water Act.
Tanker Overturns Spilling Toxic Fuel
Jason Frizzell, 33, was driving the truck on Interstate 65 when the accident occurred. He later received a citation for failing to exercise due care, as he was found to have been driving at 50-52 miles per hour in a 35 mile-per-hour zone when he went through a curve and caused the truck to roll onto its side. He was also found to have been "inattentive," having admitting to "looking down" prior to the accident.
The downed tanker erupted, spilling toxic fuel into underground storm drains that led to nearby Richland Creek. Crews worked quickly to try to contain the leakage by placing environmental booms on the creek. Environmental experts say much of the fuel was absorbed. Fuel vapors caused secondary explosions in some manholes, threatening public safety some distance from the crash site.
Watershed Alliance Plans to Sue
Despite the action to limit contamination of Richland Creek, the Richland Creek Watershed Alliance stated that fuel continues to seep past the booms. Spokesperson Monette Rebecca stated that though the general consensus was that the creek was saved, "nobody knew the truth." The Alliance plans to file a lawsuit against Tri Star Trucking unless federal or state governments take action in the next couple of months.
The "Channel News 5 Network" stated the Alliance has sent a letter to Tri Star Trucking outlining their plans to file a lawsuit. Rebecca noted that fuel was still visible in the creek days after the crash, and that she had seen and photographed dead wildlife. Tri Star Trucking was cooperating in the clean-up operation.
Highway Fires Frequent Occurrences
The U.S. Fire Administration's "Topical Fire Report Series" noted that between 2008 and 2010, "an estimated 194,000 highway vehicle fires occurred in the United States each year resulting in an annual average of about 300 deaths, 1,250 injuries and $1.1 billion in property loss." About one in seven fires that fire departments respond to across the country is a highway vehicle fire—not including tens of thousands of responses to highway vehicle accident sites. Fifty-seven percent of fatal vehicle fires were the result of a collision.
Though just who is to blame in this recent Nashville accident is still under investigation, many accidents that result in explosions and fires could have been prevented with proper driver behavior, driver training, and vehicle design. Those who are injured in these types of accidents may be eligible to file a personal injury lawsuit to recover damages.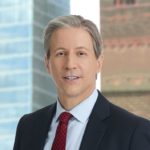 Exclusively focused on representing plaintiffs, especially in mass tort litigation, Eric Chaffin prides himself on providing unsurpassed professional legal services in pursuit of the specific goals of his clients and their families. Both his work and his cases have been featured in the national press, including on ABC's Good Morning America.