When traveling, a rest stop can offer a place to stretch your legs, get something to eat, or even pass out in the car seat for a while. A new study suggests that rest areas may do even more for truck drivers—they may help reduce the number of fatigue-related accidents.
According to the University of Kentucky, which recently reported on the study, researchers compared the number of fatigue-related crashes to those caused by other factors and connected their findings with the proximity of truck stops and other rest areas. Their results suggest that more rest areas may be needed.
Study Finds Proximity of Rest Areas Important in Preventing Fatigue-Related Crashes
For the study, researchers used statewide crash data analysis doubled with ArcGIS mapping capabilities to determine and visualize the association between the distance from rest areas and crashes involving sleepiness.
Results showed that commercial vehicle driver at-fault crashes involving sleepiness/fatigue were more likely to occur on roadways where the nearest rest areas were located 20 miles or more from the crash site, compared to crashes that weren't caused by sleepiness. Crashes were also more likely to occur on parkways compared to interstates, during nighttime hours, and on dry pavement.
The researchers concluded that new technology systems in trucks like vehicle driver fatigue alert systems may help reduce these crashes. They also suggested that state and local highway transportation officials use the study results to increase truck-parking availability on the roadways, particularly on parkways.
The Industrial Safety & Hygiene News (ISHN) reports that the study results have already led "to efforts to increase the number of parking spaces for trucks on Kentucky's interstates and parkways…." They added that the NIOSH called rest areas not only a "welcome site" for truck drivers, but "an essential part of a safe and healthy workplace."
Old-Fashioned Rest Areas Disappearing, Posing Safety Hazard
In 2017, USA Today reported that old-fashioned highway rest stops are disappearing. Transportation agencies are shutting them down to save money, or because renovation costs are deemed to be too high. Some have been overtaken by service plazas and commercial strips. Florida, Michigan, Ohio, and South Dakota have all closed traditional rest stops over the past few years, and Connecticut is also considering shutting down several rest areas.
These traditional stops are run by state transportation departments, some of which are shutting them down because they "aren't getting much use" according to USA Today's report. But the moves are a safety concern for truckers.
"To us, this is more than just a restroom break and snack," Rich Romer, AAA's state relations manager, told USA Today. "It's a safety issue because of drowsiness. Rest stops are one of the many tools to keep motorists safe and help them arrive at their destination alive."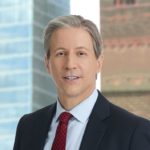 Exclusively focused on representing plaintiffs, especially in mass tort litigation, Eric Chaffin prides himself on providing unsurpassed professional legal services in pursuit of the specific goals of his clients and their families. Both his work and his cases have been featured in the national press, including on ABC's Good Morning America.