Safety advocates have been trying for years to electronically limit speeds of tractor-trailers on highways. That National Highway Traffic Safety Administration (NHTSA) and the Federal Motor Carrier Safety Administration (FMCSA) proposed a new rule last August that would equip heavy-duty vehicles with technological devices that would limit their speeds.
Such a rule would save lives, the federal agencies stated, as well as save more than $1 billion in fuel costs each year. It now looks as if that rule won't be approved anytime soon.
Will Regulation Requiring Speed-Limiting Devices on Trucks Be Stalled?
When the agencies first proposed the rule, they opened it up for public comment. That period ended in December 2016. There was hope that the rule may be implemented before the Obama administration left office, but that hasn't happened.
There is now concern that the new administration may stall or even completely ignore the new rule. The NHTSA has stated that it usually takes about a year after a regulation is published for it to go into effect. They added that it takes time to go over all the thousands of public comments that were submitted.
The Truck Safety Coalition has expressed a desire to have the regulations put through as soon as possible since the measure has been in the works for over ten years now. It is expected that safety advocates will reach out to members of the new administration to try to keep the regulation moving forward.
Slower Speeds Would Result in Less Severe Accidents
The new ruling has support from the American Trucking Associations, who agree that speed limiters could save lives. The idea is that if trucks are required to travel more slowly, any potential crash would be less severe. Because trucks are so heavy, when something does happen, the results can be devastating for drivers and others on the road.
NHTSA Administrator Mark Rosekind stated in a press release that even small increases in speed have big effects on the road. "Setting the speed limit on heavy vehicles makes sense for safety and the environment," he said.
Many independent truckers aren't on board, though. They believe the measure could actually create more accidents, as it could lead to more traffic jams and a potential increase in crashes where fast-moving cars slam into the back of big trucks.
The maximum driving speed has not yet been determined, but so far speeds of 60, 65, and 68 miles per hour have been proposed.
Ruling Proposed by Grieving Parents
The ruling was first proposed by the nonprofit group Roadsafe America in 2006. Steve Owings and his wife Susan founded the group after their son was killed by a speeding tractor-trailer in 2002. Owings has vowed to continue to push for the passage of the new regulations.
If the ruling goes through, all vehicles weighing more than 26,000 pounds—including trucks, buses, and school buses—would be equipped with a technological device that would automatically limit the speed at which they could travel. The driver would be unable to drive any faster than that under any circumstances.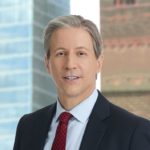 Exclusively focused on representing plaintiffs, especially in mass tort litigation, Eric Chaffin prides himself on providing unsurpassed professional legal services in pursuit of the specific goals of his clients and their families. Both his work and his cases have been featured in the national press, including on ABC's Good Morning America.