According to the National Highway Traffic Safety Administration (NHTSA), estimates for the number of traffic deaths for the first half of 2015 show a disturbing upward tick. Though there was a slight decline (0.1 percent) in the number of people killed in auto accidents in 2014, figures available so far in 2015 show that we may be looking at an increase this year.
Though the administration didn't say exactly what could be causing the potential increase, administrator Mark Rosekind stated in a press release that "it is time as a nation to reinvigorate the fight against drunk and drugged driving, distraction and other risks that kill thousands every year, and time for State and local governments to reassess whether they are making the right choices to improve highway safety."
NHTSA Data Shows Concerning Upward Trend in Fatalities
The NHTSA based their estimates on their Fatal Analysis Reporting System (FARS), which showed that 32,675 people died in motor vehicle crashes in 2014. That was a very slight decrease from the 2013 numbers, but was also the safest year on record since 1975. So far in 2015, however, the fatality estimate has increased by 8.1 percent over the same period in 2014. The actual fatality rate rose by 4.4 percent.
Experts cautioned that these estimates include data from only the first six months of the year, and thus may change when all the numbers are in, but note that the upward trend is disturbing. Because of the results, the NHTSA has vowed to increase their efforts to encourage safety.
What's Causing Auto-Accident Fatalities?
What's causing the majority of auto accident deaths? The NHTSA says that the same old problems continue to haunt us, including the following:
• Drunk driving crashes (account for about one-third of all fatalities)
• Not wearing seat belts
• Motorcyclists without helmets (highest in states without strong helmet laws)
• Speeding (a factor in more than one in four deaths)
• Distracted driving (accounting for about 10 percent of all fatalities)
• Drowsy driving (blamed in 2.6 percent of all fatalities)
The data also shows that human error is responsible in an estimated 94 percent of crashes, with vehicle-related factors accounting for only about two percent. There is some speculation that lower gas prices and a growing economy could also be factors in the rising 2015 fatality numbers.
NHTSA Responding with New Safety Initiatives
In response to the data, the NHTSA continues to work on safety initiatives. These include supporting innovations in technology that could help improve safety, as well as a new effort to fight drowsy driving. They are also seeking new approaches to combat drunk, drugged, and distracted driving, and are planning new initiatives to protect pedestrians and cyclists. Pedestrian deaths rose by 3.1 percent in 2014 over 2013, while cyclist deaths declined by 2.3 percent.
The NHTSA hosted a forum during National Drowsy Driving Prevention Week (November 1-8, 2015), during which they launched their new drowsy-driving initiative. The forum included presentations and discussions on topics like measurement of drowsy driving, public awareness and education, public and corporate policy, and vehicle technology.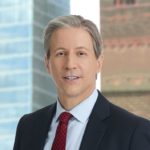 Exclusively focused on representing plaintiffs, especially in mass tort litigation, Eric Chaffin prides himself on providing unsurpassed professional legal services in pursuit of the specific goals of his clients and their families. Both his work and his cases have been featured in the national press, including on ABC's Good Morning America.