The investigation continues into what happened that caused a Quickway Transportation Inc. truck driver to veer off Interstate 35 in Oklahoma, cross a median, and hit a van on September 26, 2014. According to a Bloomberg article, police allegedly found a bag of prescription drugs including sertraline, trazodone, simvastatin, and omeprazole. They found some over-the-counter drugs including benzocaine and naproxen, and a marijuana pipe was also allegedly found.
That van that was hit by truck driver Russell Staley was transporting members of the North Central Texas College woman's softball team. Three team members were killed and a fourth died at the hospital. Other team members went to the hospital with serious injuries. The coach of the softball team was driving the van and didn't seek medical treatment.
So far, no charges have been filed. The CEO of Quickway Transportation Inc. released a statement on the company website offering condolences to the families of the deceased softball players. The CEO also offered prayers for the other women still in the hospital.
Lawsuits Filed Against Truck Driver and Quickway Transportation Inc.
No criminal charges may have been filed yet in this fatal truck accident case, but families of three of the players, including two of the deceased players, have filed lawsuits against the truck driver and the trucking company. The two lawsuits filed on behalf of the deceased students accuse the driver of negligence and driving distracted.
An earlier report published in Reuters alleges that the truck driver, Staley, told police he was "distracted" right before the accident on September 26, 2014.
The investigation will take weeks. Police say Staley didn't appear to be intoxicated or under the influence of drugs, but are awaiting toxicology results.
Distracted Driving and Personal Injury
Although we don't know for sure at this point whether or not Staley was driving distracted, any distraction while you are behind the wheel can have serious and life-threatening consequences, especially when semi-truck is involved.
Distracted driving is anything that takes your eyes or mind off driving or hands away from the wheel. Some examples include:
• Using your cell phone in any way
• Grooming-fixing your hair, shaving, or putting on makeup
• Eating, drinking
• Changing the radio station or CD player
• Talking to people in your car
• Daydreaming
The number of people killed by distracted driving reached 3,328 in 2012. If you or a loved one were injured by a distracted driver you deserve to be compensated. Contact a personal injury law firm today for a free consultation.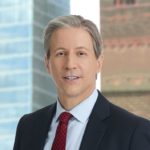 Exclusively focused on representing plaintiffs, especially in mass tort litigation, Eric Chaffin prides himself on providing unsurpassed professional legal services in pursuit of the specific goals of his clients and their families. Both his work and his cases have been featured in the national press, including on ABC's Good Morning America.