Most people agree that distracted driving is dangerous and can increase the risk of a crash on the road. Unfortunately, what people believe and what they do are often two different things.
According to a survey by the National Highway Traffic Safety Administration (NHTSA), almost half of the drivers reported answering their cell phones when driving at least part of the time. More than half of those continued to drive while completing their conversations. Also, nearly one in ten reported sending text messages or emails while driving at least sometimes, while 12 percent reported reading these messages while behind the wheel.
Distracted driving claimed over 2,800 lives in 2018 alone. So what is distracted driving, exactly, and how can you help keep everyone safe on the road?
What Is Distracted Driving?
The NHTSA defines distracted driving as "any activity that diverts attention from driving, including talking or texting on your phone, eating and drinking, talking to people in your vehicle, fiddling with the stereo, entertainment or navigation system—anything that takes your attention away from the task of safe driving."
The administration goes on to note that texting is the most "alarming distraction," in that reading a text takes a driver's eyes off the road for at least 5 seconds—long enough to drive the length of an entire football field at 55 miles per hour.
The U.S. Centers for Disease Control and Prevention (CDC) states that every day in the U.S., about nine people are killed and more than 1,000 injured in crashes that are reported to involve a distracted driver. They divide distraction into three types:
Visual: taking your eyes off the road
Manual: taking your hands off the wheel
Cognitive: taking your mind off of driving
Teen Drivers Particularly Susceptible to Distraction
Young drivers remain the most likely to be distracted while driving. The AAA Foundation for Traffic Safety examined teen driver behaviors present in motor vehicle crashes between 2007 and 2015. They found that an average of 59 percent of crashes contained some type of potentially distracting behavior during the six seconds leading up to a crash. The most frequent distracting behaviors were talking with other passengers and using a cell phone.
Researchers noted that the proportion of cell phone-related crashes that involved operating or looking at a cell phone—as opposed to simply talking or listening—increased significantly from the beginning of the study to the end. Operating or looking at the cell phone was indicated in 28 percent of road-departure crashes while talking/listening was involved in an additional 4.4 percent.
Operating/looking was also indicated in 19 percent of rear-end crashes, while talking/listening was involved in an additional one percent.
The researchers concluded, "Distraction due to cell phone use appears to be much more prevalent than is reflected in official government statistics derived from police reports."
Apps to Limit Distracted Driving
To minimize distracted driving, simply keep your eyes on the road and your hands on the wheel while driving. Parents can lead by example by never driving distracted.  They should also talk to their teens about the dangers. There are several free apps available as well that can minimize interaction with your phone while you're on the road. These include:
DriveMode
EverDrive
LifeSaver
TrueMotionFamily
TestDrive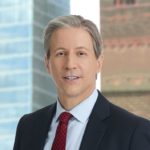 Exclusively focused on representing plaintiffs, especially in mass tort litigation, Eric Chaffin prides himself on providing unsurpassed professional legal services in pursuit of the specific goals of his clients and their families. Both his work and his cases have been featured in the national press, including on ABC's Good Morning America.