Currently, 48 states have banned texting while driving. Most of these states have primary enforcement laws, meaning a police officer can cite someone for distracted driving even if no other traffic offense took place. A total of 39 states and Washington D.C. ban cellphone use by novice drivers.
According to a recent study published in the scientific journal Pediatrics, those states that have these types of laws are having the most success saving lives on the road.
Study Shows Texting Bans Reduce Fatalities
Motor vehicle crashes continue to be a leading cause of death among teenagers. Understanding that distracted driving increases the risk of crashing, particularly in teens, researchers wanted to determine how state laws may be affecting this behavior.
They looked at fatal crashes involving drivers and passengers 16 to 19 years old that occurred between 2007 and 2017. They then compared rates across the various states, taking into account the different types and strengths of distracted driving laws.
Researchers found that there were over 38,000 drivers involved in fatal crashes, with the fatality rate highest among 19-year-olds. States with primarily enforced texting bans—meaning police were allowed to pull drivers over for texting while driving—had lower fatality rates overall.
The data showed that bans on all handheld device use and texting bans for all drivers were associated with the greatest decrease in fatalities. The researchers suggested the adoption of these types of laws for all 50 states.
Distracted Driving Dangerous for Everyone
The National Highway Traffic Safety Administration (NHTSA) states that in 2018, distracted driving killed 2,841 people, including 1,730 drivers, 605 passengers, 400 pedestrians, and 77 bicyclists. The Centers for Disease Control and Prevention (CDC) states that every day, about nine people are killed and more than 1,000 injured in crashes reported to have involved a distracted driver.
Drivers taking just five seconds to send or read a text while traveling at 55 miles per hour will cover the length of a football field while their eyes are off the road. Teen and young adult drivers are most at risk for injury, as studies show they have the highest proportion of distraction-related fatal crashes.
The CDC's national Youth Risk Behavior Surveillance System showed that in 2017, 42 percent of high school students who drove in the previous 30 days reported sending a text or email while driving.
It is not only young drivers, however, that take risks. According to an AAA survey, distracted driving is one of the major concerns drivers have about safety on the road, yet the proportion of drivers who report talking on a cell phone regularly or fairly often when behind the wheel has jumped 46 percent since 2013. Nearly half of surveyed respondents reported recently talking on a hand-held phone while driving and nearly 35 percent have sent a text or email.
Another study from the AAA showed that drivers talking on a cell phone are up to four times as likely to crash as those who aren't, while those who text while behind the wheel are eight times as likely to be involved in a crash.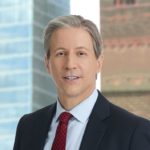 Exclusively focused on representing plaintiffs, especially in mass tort litigation, Eric Chaffin prides himself on providing unsurpassed professional legal services in pursuit of the specific goals of his clients and their families. Both his work and his cases have been featured in the national press, including on ABC's Good Morning America.