Pedestrians are more in danger on the roads today than they have been in the past 30 years.
That was the conclusion of the Governors Highway Safety Association (GHSA). They recently released a new fatality report for 2018, which showed a gradually rising trend in pedestrian fatalities, with 2018 projected to have the highest number of pedestrian fatalities in the U.S. since 1990.
Report Shows Alarming Increase in Pedestrian Fatalities
For years the number of pedestrian deaths declined. Between 1990 and 1994, for example, the total number of pedestrian fatalities dropped from 6,482 to 5,489. They dropped again in the year 2000 to 4,763, and again in 2009 to 4,109.
But after 2009, they started rising again. During the 10-year period from 2008 to 2017, the number of pedestrian fatalities increased by 35 percent. In addition to pedestrian fatalities, pedestrian deaths as a percentage of total motor vehicle crash deaths increased from 12 percent in 2008 to 16 percent in 2017.
This new report is based on preliminary data from all 50 states and the District of Columbia. For the first six months of 2018, GHSA found a three percent increase in the reported number of deaths compared with the first six months of 2017, and they have estimated a total number of fatalities of 6,227, which would be a four percent increase from 2017.
"This projection represents a continuation of an increasing trend in pedestrian deaths going back to 2009,"
the report reads, "and would be the largest annual number of pedestrian fatalities in the U.S. since 1990."
The report also indicated that seven states are each expected to have more than 100 pedestrian deaths—an increase of two over 2017. Those states include California, Florida, Texas, Georgia, Arizona, New York, and North Carolina.
What's Driving the Increase?
When explaining the reasons behind the increase, the GHSA pointed to many factors. These included the following:
Economic conditions improving.
Population growth—in the 10 states with the highest population growth from 2017 to 2018, there was an overall five percent increase in the number of pedestrian fatalities.
Fuel prices (as they drop, more people drive their cars).
Shift in U.S. car sales away from passenger cars to light trucks and SUVs—though passenger cars remain the largest category of vehicles involved in fatal pedestrian crashes, the number of fatalities involving SUVs increased at a faster rate (50 percent) between 2013 and 2017 than did those involving passenger cars (30 percent).
Increase in the number of fatalities occurring at night—from 2008 to 2017, the number of nighttime pedestrian fatalities increased by 45 percent, compared to a much smaller 11 percent increase in daytime fatalities.
Distraction—the GHSA notes that the large growth in smartphone use over the past decade could also be a factor in the rising pedestrian deaths, as smartphones are a source of distraction for all road users.
The National Transportation Safety Board (NTSB) released its recommendations for improving pedestrian safety back in September 2018. Among their suggestions were the following:
Improve vehicle headlight systems.
Develop performance test criteria for vehicle designs that reduce injuries to pedestrians.
Incorporate pedestrian collision avoidance systems into the New Car Assessment Program.
Develop a national database of pedestrian fatalities to increase understanding of which factors—including roadway, crossing, and vehicle—contribute the most danger, and how they could be improved.
Promote municipal pedestrian safety action plans.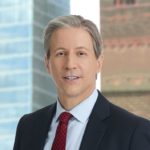 Exclusively focused on representing plaintiffs, especially in mass tort litigation, Eric Chaffin prides himself on providing unsurpassed professional legal services in pursuit of the specific goals of his clients and their families. Both his work and his cases have been featured in the national press, including on ABC's Good Morning America.