Takata airbags are back in the news once again. On April 1, 2020, the National Highway Traffic Safety Administration (NHTSA) acknowledged Nissan's recall of about 216,000 vehicles due to the potential for the Takata airbags in those vehicles to malfunction, putting occupants at risk. All of the airbags at issue are on the driver's side according to Nissan.
The first Takata airbag recall occurred in 2008 when Honda recalled about 4,000 vehicles because the airbags could explode upon deployment, spraying metal fragments into the vehicle. The recalls continued in the subsequent years, affecting millions of vehicles in the U.S. and resulting in Takata eventually declaring bankruptcy and selling the company to Key Safety Systems.
Nissan Recalls Vehicles with Faulty Takata Airbags
As with other Takata airbag recalls, this latest one by Nissan involves Takata airbags that may fail to deploy or may rupture during deployment, sending shrapnel into the interior of the vehicle. Potential injuries include knife-like wounds that lead to life-threatening bleeding, vision and hearing problems, scarring and disfigurement, and death.
Vehicles involved in this recall include certain:
2012-2017 NV Cargo and NV Passenger Vans
2013-2015 Titans and Armadas
2011-2012 Infiniti QX56 vehicles
There is a slight difference between this recall, however, and past Takata airbag recalls. Automakers implemented previous recalls because the chemical used in the propellant—ammonium nitrate—could become unstable after long periods, or when exposed to high levels of humidity and temperature.
This time, however, a manufacturing problem at a facility in Monclova, Mexico, could cause "overloading of the propellant or asymmetric loading of the propellant during manufacturing." This could result in an inflator rupture.
So far, Nissan is unaware of any incidents related to this problem and added that the faulty manufacturing process doesn't affect any other Nissan or Infiniti vehicles.
Nissan will begin notifying owners of the recall on May 25, 2020. Dealers will replace the front driver airbag inflators free of charge. For more information, consumers can contact Nissan at 800-867-7669 or Infiniti at 800-662-6200. Consumers can also check NHTSA's website to see if their vehicle has been affected by this or other recalls.
Takata Makes Final Airbag Recall in 2020
Other Takata airbag recalls have also occurred in 2020. In January, Takata recalled 10 million more front airbag inflators sold to 14 different automakers because of a risk of rupture—the last recall made as part of the bankruptcy agreement the company reached in 2015 with U.S. safety regulators. These 10 million inflators were part of the about 70 million in the U.S. that the company agreed to recall.
The recalled inflators were initially used to replace older Takata airbags that were deemed to be more dangerous. At the time, there weren't enough other airbag inflators available to replace the Takata ones, so dealers simply put new Takata inflators in as a temporary fix, believing them to be safer than older ones. Now, those newer ones will be replaced with permanent inflators that do not use ammonium nitrate.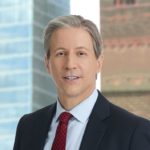 Exclusively focused on representing plaintiffs, especially in mass tort litigation, Eric Chaffin prides himself on providing unsurpassed professional legal services in pursuit of the specific goals of his clients and their families. Both his work and his cases have been featured in the national press, including on ABC's Good Morning America.