From 2008 through 2017, an average of about 219 people died per year because of underride crashes involving large trucks. These crashes occur when smaller vehicles collide with the side or back of a tractor-trailer and slide underneath. They are among the most fatal crashes on the road.
The U.S. Government Accountability Office (GAO) states that the number of fatalities related to underride crashes is likely underreported "due to variability in state and local data collection." Police officers responding to a crash don't use a standard definition for these types of accidents, and states' crash report forms vary, with some lacking a field for collecting underride data.
The National Highway Traffic Safety Administration (NHTSA) has been working on new rules to help prevent underride crashes. Recently, the organization released a final rule on truck rear impact protection.
The Government Has Been Looking Into Reducing Underride Crashes for A While
Currently, most trailers have rear guards that help prevent underride accidents. If a car runs into the back of the trailer, the guard prevents the vehicle from sliding too far underneath.
The NHTSA wants to strengthen the requirements for these guards. In its final rule, it proposed upgrading the safety standards addressing rear guards by adopting requirements similar to Transport Canada's standards.
The new rule would require rear impact guards to provide "sufficient strength and energy absorption to protect occupants of compact and subcompact passenger cars impacting the rear of trailers…"
Once the rule passes, new trailers and semitrailers with a gross vehicle rating of 10,000 pounds or more will be required to be equipped with a rear impact guard meeting these new requirements. The guards must be configured:
low and wide to impede a striking vehicle,
strong enough to withstand the impact of the vehicle at 35 mph,
and to have the energy-absorbing capability to further mitigate harm to occupants in the striking vehicle.
The NHTSA estimates that about 95 percent of all newly manufactured trailers already meet these stronger requirements.
Questions Remain on Guard Inspections; Side and Front Guards
The Federal Motor Carrier Safety Administration (FMCSA) annual inspection regulations currently do not require rear guards on big trucks to be inspected, which means that damaged guards could fail in a crash.
Meanwhile, manufacturers are developing side underride guards, but it's unclear how effective or costly they may be, and there remain challenges to their use. The NHTSA also announced that it will be forming a committee to further research side underride guards, assessing their effectiveness, feasibility, costs, and benefits. The community will also be tasked with examining new ways to improve data collection on underride crashes.
In a 2009 crash investigation, the National Transportation Safety Board (NTSB) recommended that the NHTSA require front guards, but the bumper and lower frame of big trucks seems to mitigate the need for them.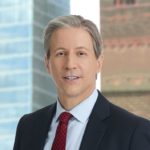 Exclusively focused on representing plaintiffs, especially in mass tort litigation, Eric Chaffin prides himself on providing unsurpassed professional legal services in pursuit of the specific goals of his clients and their families. Both his work and his cases have been featured in the national press, including on ABC's Good Morning America.