The Governor's Highway Safety Association (GHSA) released data on May 6, 2014 that found fatal motorcycle accidents went down in 2013. The Spotlight on Highway Safety report showed fatalities down in 35 states, (including D.C.), up in 13 states and no change in 2 states based on nine-months worth of data. Fatalities went down 7% from 2012. The authors of the report found several reasons why this drop occurred, including:
• Registration and training: most states did not show an increase in people buying or registering for a motorcycle.
• Safety programs: more law enforcement and motorcycle safety programs.
• Weather: Wet, cool weather in 2013 led to fewer motorcyclists on the road.
• Cost of gas and the economy: data showed a slow economic growth in 2013 and a small decrease in gas prices (which the report found to have "little influence" on motorcycling).
• Other situations: The report shows these include weather events such as "Superstorm Sandy," and a motorcycle rally in South Dakota.
The report found that the fatality statistics for 2013 were similar to those found in 2011 due to similar weather conditions.
Helmet Laws & Motorcyclist Safety
It should go without saying that universal helmet laws can lead to a decrease in fatal motorcycle accidents. According to the Centers for Disease Control and Prevention (CDC), helmets prevent about 37% of motorcycle fatalities and 41% of motorcyclist passenger deaths. The CDC recommends that you follow these tips to stay safe whether you are a rider or a passenger:
• Do not tailgate other vehicles
• Follow speed limits and be cautious when riding over uneven or slippery surfaces
• Never ride while under the influence of drugs or alcohol
• Wear a helmet that has been approved by the Department of Transportation (DOT)
• Choose bright-colored clothing so other motorists and motorcyclists can easily spot you on the road
The authors of the Spotlight on Highway Safety also share a few tips for riders, including:
• Make sure drivers share the road with motorcyclists
• Offer motorcycle training to anyone who wants or needs it
• Obtain a valid motorcycle license
If you are injured in a motorcycle crash you should contact a personal injury attorney. Call today and get a free consultation.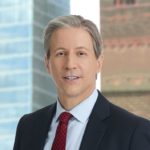 Exclusively focused on representing plaintiffs, especially in mass tort litigation, Eric Chaffin prides himself on providing unsurpassed professional legal services in pursuit of the specific goals of his clients and their families. Both his work and his cases have been featured in the national press, including on ABC's Good Morning America.