Hyundai and Volkswagen have recently announced recent recalls because of fire hazards. Owners are encouraged to check their vehicles to see if they may need to schedule repairs.
Hyundai Recalls Kona Vehicles Due to Battery Difficulties
Hyundai Motor Company is recalling about 6,700 Kona electric vehicles in the United States, along with an additional over 70,000 around the world. Affected models were manufactured between August 28, 2018, and March 2, 2020.
The problem is that the lithium-ion battery can short out, posing a risk of a fire. The company is aware of 13 unexplained battery fires that occurred while the vehicles were parked, and is urging owners of the recalled vehicles to park them outside and away from structures until they can be repaired.
So far, Hyundai doesn't know what's causing the fires. LG Chem Ltd. makes them, and the two companies have been investigating the issue. LG has stated that the battery cells are not the cause of the fires.
The car company will notify owners of the vehicles, and recall repairs are scheduled to begin on December 11, 2020. Customers are encouraged to make an appointment with their local dealerships. Technicians will update the Battery Management System (BMS) software and inspect the lithium-ion battery, replacing it if necessary free of charge. For more information, call Hyundai customer service at 1-855-327-4236 or go to safercar.gov.
Volkswagen Recalls About 210,000 Jetta's for Fire Danger
Meanwhile, Volkswagen is recalling over 210,000 Jetta vehicles manufactured 2016-2018 also because of a fire risk. In this case, the bolts that hold on the engine's fuel rails, which deliver gas to the fuel injectors, may loosen over time, leading to fuel leaks that could cause fires.
Drivers may see fuel leaking from the engine compartment, or may notice a fuel odor in or around the vehicle. Those noticing these symptoms should contact their dealerships immediately. Volkswagen is offering towing services in these instances.
The automaker is still working on a solution to the problem, which will involve at least tightening those fuel rail bolts. The recall is expected to begin on December 20, 2020. Owners will be contacted by mail, and are encouraged to check the National Highway Traffic Safety Administration's (NHTSA's) website to see if their vehicles are affected. Simply input your VIN and the site should tell you if your vehicle has had a recall issued.
Customers can also call Volkswagen customer service at 800-822-8987 and refer to recall number 24GI.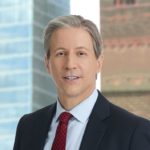 Exclusively focused on representing plaintiffs, especially in mass tort litigation, Eric Chaffin prides himself on providing unsurpassed professional legal services in pursuit of the specific goals of his clients and their families. Both his work and his cases have been featured in the national press, including on ABC's Good Morning America.