Honda recently issued a recall for nearly 250,000 Odyssey minivans due to a potential risk of fire. The company is aware of three incidents of fire resulting from an exposed wire causing an electric short, but no injuries have been reported so far. According to Honda, owners will receive recall notifications starting March 16, 2020.
Third Seat Wire Harness May Overheat
According to the National Highway Traffic Safety Administration (NHTSA), Honda is recalling certain 2018-2020 model year Odyssey vehicles. During the factory installation of the rear trim panel, the electrical wiring for the third-row seat accessory power socket may have pinched between the metal body of the vehicle and the rear trim panel. If this occurred, it could damage the wires to the point that they would be exposed, after which contact with the metal body could cause an electrical short. That short could overheat the wire harness and increase the risk of a fire.
Honda will notify owners, who will be advised to take their vehicles to their local Honda dealerships. There, technicians will inspect the third-row seat accessory power outlet wire harness for damage. If necessary, they will replace it. If no damage is found, the dealer will apply protective tape and re-route the harness. Repairs will be performed free of charge.
Owners can contact Honda customer service at 1-888-234-2138 and ask about recall T6U, or contact the NHTSA at 1-888-327-4236, or go to www.safercar.gov for more information on this and other recalls. Honda also offers a recall lookup on its website.
Other Recent Honda Odyssey Recalls
There have been other recent recalls affecting the Honda Odyssey. In April 2019, Honda Motor Co. recalled certain 2018-2019 Odyssey vehicles because of a defect that could result in the vehicle moving unexpectedly, increasing the risk of a crash or personal injury.
Loose battery terminal connections or a degraded battery could cause the transmission control unit to reboot and shift the transmission to Park. Should this occur while the vehicle is being driven, the parking gear could become damaged, and be unable to secure the vehicle in the future without the use of the parking brake.
Owners were advised to contact their Honda dealers to check the battery terminals and have the transmission control unit software programming updated. If necessary, Honda promised to replace the transmission for free.
In November 2018, Honda recalled certain model year 2018-2019 Odysseys because the mechanical components that open and close the power sliding doors could become stuck and prevent the doors from completely closing. A partially closed door could increase the risk of occupant injury. Honda noted that if this occurs, the driver would notice a "door open" warning message as well as a warning beeper.
To remedy this issue, Honda dealers replaced the left and right power sliding door rear latch assemblies for free. For optimal safety, owners should attend to all recall notices.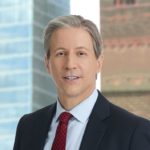 Exclusively focused on representing plaintiffs, especially in mass tort litigation, Eric Chaffin prides himself on providing unsurpassed professional legal services in pursuit of the specific goals of his clients and their families. Both his work and his cases have been featured in the national press, including on ABC's Good Morning America.