Honda recently announced it is recalling over 1.6 million minivans and SUVs because of three different problems. All of the recalls are expected to start in September 2020, with notices going out through the mail to owners at about that time.
Honda Problems Include Dashboard Errors and Backup Camera Display Issues
The company issued four recalls on August 4, 2020. The first recall is the largest one and covers about 608,000 vehicles, including:
2018-2020 Odysseys
2019-2020 Passports
2019-2021 Pilots
Critical dashboard functions such as the speedometer, engine oil light, and gear position can fail to display due to faulty software. During production, the wrong software module may have been installed, which means the vehicle may not show critical information to the driver. To fix the problem, Honda states that dealers will reprogram the software.
The second recall covers about half a million vehicles, including:
2019-2020 Oddyseys
2019-2020 Passports
2019-2021 Pilots
In these vehicles, the backup camera display may not work as expected because of a software error. The camera may not produce an image right away or may stop functioning altogether. It is assumed that Honda dealers will update the programming, but that update is not yet available. Honda states that it will notify owners when the update is available. Customers can then follow the mailed instructions to download the updates or visit a local dealership for repairs.
Honda Recalls Vehicles for Faulty Door Latches
The third recall involves about 324,000 Odysseys, model years 2018-2020. These vehicles may have sliding doors that don't latch properly. Water can get into the outer door handle cables, and in cold weather, freeze there, stopping the door from latching properly. This could cause the door to open while the vehicle is in motion, presenting an injury hazard.
To fix the problem, Honda states that dealers will replace the sliding door outer handle cables free of charge.
The last recall—and the smallest one—involved over 212,000 Odysseys, model years 2019-2020. In these vehicles, water can get into the rearview camera mounting holes and distort the camera image, or cause it not to display at all. This would cause the camera to be out of compliance with federal motor safety standards. Honda states it will replace the rear view camera at no cost.
All of the recalls are scheduled to begin on September 23, 2020.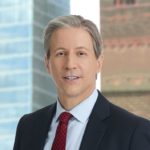 Exclusively focused on representing plaintiffs, especially in mass tort litigation, Eric Chaffin prides himself on providing unsurpassed professional legal services in pursuit of the specific goals of his clients and their families. Both his work and his cases have been featured in the national press, including on ABC's Good Morning America.