Volkswagen issued a recall in April 2014 affecting 26,452 vehicles.  In a press release the car company said the recall was due to the automatic transmission oil cooler.  The O-rings do not completely seal between the oil cooler and transmission leading to a possible fluid leak. The vehicles affected include:
• VW Jetta, model year 2014
• VW Passat, model year 2014
• VW Beetle, model year 2014
• VW Beetle Convertible, manufactured between February 1, 2014-April 6, 2014
Volkswagen said they have not received any reports of fires or leaks as a result of this voluntary recall.  The company will replace the O-ring in these vehicles for free for those affected customers.
The company has asked that dealers temporarily stop selling these vehicle models until the issue is fixed.
Additional Recalls Issued by Volkswagen
In March 2014, the company issued another voluntary recall that included the Volkswagen Passat model years 2012-2013.  If the hood is closed with too much force, the impact "can cause a low-beam headlight bulb to lose electrical current."  VW said customers can bring their recalled vehicle in for a free fix.
Volkswagen added to a 2.6 million vehicle worldwide recall in November 2013 with 62,000 Tiguan sport utility vehicles, model years 2009-2011.  This was due to vehicles losing exterior lighting.  The National Highway Traffic Safety Administration received 26 reports of the lighting problem. VW said the lighting problem was due to a "fuse socket that could overheat" causing a "partial loss" of the lights.
VW also recalled 3,900 Jetta hybrids, model years 2013-2014, due to an electrical problem.
If you have been affected by any of the Volkswagen recalls, you should contact your dealership to get it fixed.  The company said it would fix any of the faulty parts without cost to the consumer.
Automakers Could Potentially Face Stiffer Fines for Failure to Report Defects
On April 28, 2014 the Transportation Department made a proposal to increase fines for automakers who don't respond to vehicle defects.  This would increase the maximum penalty from $35 million to $300 million the NHTSA could hand down to the automaker.
If you or a loved one have been injured in an auto accident due to a recalled vehicle you may be entitled to compensation.  You should contact a personal injury attorney today for a free consultation.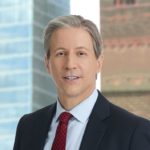 Exclusively focused on representing plaintiffs, especially in mass tort litigation, Eric Chaffin prides himself on providing unsurpassed professional legal services in pursuit of the specific goals of his clients and their families. Both his work and his cases have been featured in the national press, including on ABC's Good Morning America.