The truck driver for Walmart who hit a limo bus, carrying Tracy Morgan, had not slept "for more than 24 hours" when the accident occurred on June 7th, 2014 in New Jersey, according to police.
Morgan will stay in the hospital for "several weeks" to recover from the chain-reaction crash that left one person dead and several others injured.
Walmart claims the driver, Kevin Roper, who is facing one count of death by auto and several counts of assault by auto, was following "the federal hours of service regulations."
New Jersey passed "Maggie's Law" in 2003 and under that law a driver in that state can face a vehicular homicide charge if they have not slept for at least 24 hours before the accident occurs. Experts say that sleep deprivation can have the same impact as alcohol on a driver.
Senate Committee Votes to Loosen Driver Fatigue Laws
In June 2013, CNN reported that starting on July 1st of that year, truck drivers would not be allowed to drive "more than 70 hours in 7 days" and were restricted from driving more than 11 hours at a time. They were previously allowed to drive 82 hours.
Senator Susan Collins proposed changes to those rules a few days before the accident on June 7. Some of the rules enacted last year are now "temporarily suspended," including the rule prohibiting drivers from being on the "road between 1 a.m. and 5 a.m. while they are in the mandated rest period." It also pushes the work week back to 82 hours.
The U.S. Department of Transportation was against the suspension, as it obviously puts others at risk.
Drowsy Driving Dangers
Drowsy driving is a danger for everyone on the road, not just truck drivers. DrowsyDriving.org, and the National Sleep Foundation, outlines symptoms of sleepiness and fatigue, all of which will impact how you drive, including:
• Mood changes
• Judgment, vision, reaction time impaired
• Decline in vigilance, performance, motivation
• Difficulty remembering things and processing information
If you have plans for a long road trip, or commute daily back and forth to work, make sure you get plenty of sleep the night before.
If you are sleep-deprived, it is better to cancel any travel plans than run the risk of you getting into an auto accident and suffering personal injuries or injuring someone else.
The National Highway Traffic Safety Administration (NHTSA) released a study with several ways to keep drivers alert on the roads including rumble strips, alerting devices, better employee management and using bright lights. Still, the best prevention measure is sleep before driving.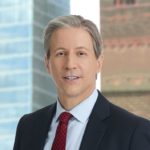 Exclusively focused on representing plaintiffs, especially in mass tort litigation, Eric Chaffin prides himself on providing unsurpassed professional legal services in pursuit of the specific goals of his clients and their families. Both his work and his cases have been featured in the national press, including on ABC's Good Morning America.