Sunroofs are becoming more and more popular. According to a recent report from the National Highway Traffic Safety Administration (NHTSA), the sunroof market size is increasing every year, with not only more sunroofs, but larger sunroofs appearing on more and more vehicles. In 2015, market size was nearly $5 billion, with an average growth rate projected to increase by 10.9 percent by 2022.
Meanwhile, sunroof related safety features have not kept up. Currently, there is no safety device to protect occupants from being ejected through the sunroof in an accident.
Sunroofs Potential Ejection Hazards in Crashes
In February 2018, the New York Times reported that an 18-year-old girl was thrown through the closed sunroof of her sport-utility vehicle and paralyzed. Her family sued Ford, the maker of the vehicle. Ford won that case and the company noted that no government regulations require any safety features that would help keep a person from going through a sunroof.
Currently, the NHTSA requires no safety device to protect occupants from a roof ejection. According to a 2012 study, there are a number of factors affecting ejection risks in rollover crashes, including seatbelt use and rollover severity. Though a side curtain airbag deployment could help prevent an occupant from getting ejected through the adjacent side window, the "occupant is still at risk for ejection through an alternate ejection portal, principally the sunroof," the researchers wrote.
The Times states that about 40 percent of the 2017 model year cars and light trucks sold in the U.S. came with a sunroof, compared with 33 percent for the 2011 model year. The NHTSA reported in 2011 that between 1997 and 2008, about 300 people were killed and 1,400 injured when they were thrown out of sunroofs.
NHTSA May Soon Require Safety Regulations for Sunroofs
How might automakers increase safety for those who enjoy sunroofs? One option may be to use different material in the glass. Some automakers have already switched to laminated safety glass, which could be more resistant, while others are looking into other tools or additions that could help limit ejections.
The NHTSA recently conducted an evaluation of the risk of occupant ejection from the sunroof, suggesting they may soon propose new safety regulations that would encourage the development of sunroof safety mechanisms. They actually considered doing so in 2011, but then decided against it.
Investigators from Hyundai studied the possibility of creating a panoramic sunroof airbag. They developed the airbag with the goal of protecting the passenger from ejection. They mounted it to the rear of the inside panoramic sunroof panel and set it to deploy from the rear to the front. Hyundai says that it may provide protection even if the sunroof was open. The company plans to conduct further studies to improve the design, with the goal of implementing it within the next few years.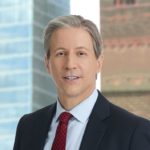 Exclusively focused on representing plaintiffs, especially in mass tort litigation, Eric Chaffin prides himself on providing unsurpassed professional legal services in pursuit of the specific goals of his clients and their families. Both his work and his cases have been featured in the national press, including on ABC's Good Morning America.