Distracted driving is causing accidents not just between cars and trucks, but also between vehicles and pedestrians and bicyclists. A recent study by scientists at the University of Nebraska Medical Center found that deaths from these types of accidents are increasing. Researchers recommended lawmakers put into place new policies to protect pedestrians and bicyclists as they cross intersections and travel on roadways.
What the Study Found
For the study, researchers examined data from the Fatality Analysis Reporting System database from 2005 to 2010 on every crash that resulted in at least one fatality. They then identified those crashes involving distracted driving based on police reports of drivers using cell phones, onboard navigation systems, computers, two-way radios, and heads-up displays.
Results showed the following:
The rate of fatalities per 10 billion vehicle miles traveled increased from 116.1 in 2005 to 168.6 in 2010 for pedestrians.
The same rate of fatalities increased for bicyclists from 18.7 in 2005 to 24.6 in 2010.
Pedestrians were more likely to be male, and to die at nighttime, struck by a distracted driver outside of a marked crosswalk.
Bicyclists were also more likely to be male, and struck by a distracted driver outside of a crosswalk.
Overall, the number of pedestrians struck and killed by distracted drivers went up from 344 to 500—an almost 50 percent increase.
The number of bicyclists killed by distracted drivers went up from 56 to 73—a 30 percent increase.
For both pedestrians and cyclists hit by vehicles, 18.6 of distracted driving-related crashes were cell phone-related.
Pedestrian and bicyclists account for about 1 out of 10 fatalities from distracted driving.
"Safer vehicles are reducing motorists' risks of dying in crashes involving distraction and other causes," the researchers wrote, "but pedestrians and bicyclists have little protection on roadways. In fact, our results suggest that distracted drivers were 1.6 times as likely as non-distracted drivers to fatally hit pedestrians at marked crosswalks; on road shoulders, they were nearly three times as likely to hit pedestrians."
Potential Solutions
As the National Highway Traffic Safety Administration (NHTSA) works to increase awareness of distracted driving and encourage new policies to restrict use of cell phones and other technological gadgets in vehicles, little has been done to help protect pedestrians and bicyclists. The researchers of this study recommend implementing clear and lighted crosswalk markings, constructing sidewalks, and creating separate bicycle lanes. They note that mixing motorized vehicles with pedestrian and bicycle traffic "can be lethal" unless redevelopment efforts work to implement speed control, provide separate lanes, and create tools to increase visibility on roadways.
Increasing awareness of the problem may also help. According to Fernando Wilson, associate professor at the University of Nebraska Medical Center: "People have to be aware that this problem is not going away anytime soon. When you're crossing the street or cycling, you need to be cognizant about this new threat to roadway safety."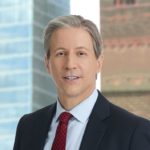 Exclusively focused on representing plaintiffs, especially in mass tort litigation, Eric Chaffin prides himself on providing unsurpassed professional legal services in pursuit of the specific goals of his clients and their families. Both his work and his cases have been featured in the national press, including on ABC's Good Morning America.