According to the National Highway Traffic Safety Administration (NHTSA), nearly 3,200 people were killed and 431,000 injured in 2014 in motor vehicle crashes involving distracted drivers. Distraction comes in many forms, including eating and drinking, reading maps, and adjusting the radio, but the most concerning form of distraction today comes from using smartphones, smart watches, and other similar technological gadgets.
Some technology companies are responding to the concern with new applications that may actually help drivers to keep their eyes on the road when driving. Below are a few examples…
SafeDrive Rewards Drivers for Keeping Their Eyes on the Road
Distracted driving is a global problem, and it isn't going away. The World Health Organization (WHO) stated that mobile phones and new in-vehicle communication systems are a growing threat to road safety. "It is now evident that if you are using a mobile phone while driving you are approximately four times more likely to be involved in a crash than a driver who is not using a phone."
The Centers for Disease Control and Prevention (CDC) states that each day in the U.S. alone, over 8 people are killed and 1,161 injured in crashes reported involving a distracted driver.
SafeDrive is an application developed by Tudor Cobalas from Romania to help combat distracted driving. Once a driver reaches a speed of six miles per hour or higher, the app locks the phone with a "release" button on the screen. The longer the driver goes without checking the phone, the more "points" he receives. These points can then be converted into shopping discounts in the SafeDrive Marketplace.
Pressing the "release" button, on the other hand, results in losing the points the driver made on that trip. "Our app will double check if that is what you want," it says on the SafeDrive website. "We hope you will always press the No button, in order to drive safe and earn all the points you can."
Cobalas already has over 100,000 users globally and 30 commercial partners, from retailers to insurance companies. In response to fan requests, he's also developed an app for teens called "Milez" that provides financial awards from family and friends for safe driving.
Download SafeDrive for your iPhone or Android phone.
DriveWell Working with Some Insurance Companies
Another app now available to help drivers avoid distracted driving is called "DriveWell." Developed by Cambridge Mobile Telmatics, a U.S. company, it does a lot of things, including measuring aspects of driving like sharp cornering and speeding. But it also monitors how much a driver uses his or her phone and provides a "safety score" at the end of each trip.
"Users see an average reduction of 35% in phone distraction," the company states on their website. Drivers can also use the competition part of the application to compete with family and friends, or even to join citywide competitions and win prizes. Some insurance companies are also participating, providing discounts for good safety scores.
Critics note that use of these technologies is still voluntary, limiting their use to only certain drivers, while distraction remains an issue for others. Some believe only mandatory shut-off functions on smartphones and similar gadgets will be adequate for protecting public safety on the roads.
Download DriveWell for your iPhone or Android phone.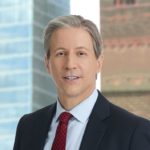 Exclusively focused on representing plaintiffs, especially in mass tort litigation, Eric Chaffin prides himself on providing unsurpassed professional legal services in pursuit of the specific goals of his clients and their families. Both his work and his cases have been featured in the national press, including on ABC's Good Morning America.