April 20th is a holiday for marijuana fans, often called the "4/20 high holiday." Believed to have been started during a Grateful Dead concert, it's now celebrated by college students and marijuana enthusiasts who gather at 4:20 p.m. on April 20th to smoke marijuana or enjoy other marijuana-based products. The day is also used to celebrate the advancement of the movement to legalize marijuana across the country.
Researchers are worried about the serious consequences of the holiday, however, particularly on the highways. The Journal of the American Medical Association Internal Medicine recently published a research letter showing that the risk of fatal crashes was 12 percent higher on April 20th, while the risk among drivers under the age of 21 was 38 percent higher.
Research Finds Risk of Fatal Crashes Goes Up On "High Holiday"
According to the authors, on April 20th of each year, thousands of Americans gather to celebrate marijuana. Sales of marijuana surge and in many cities, fans gather at public celebrations to smoke and consume cannabis products together.
Meanwhile, driving simulation studies have indicated that the presence of THC in the blood—the compound in marijuana that causes its hallucinogenic properties—decreases reaction time and increases speed changes and lane changes, while acute cannabis intoxication increases crash risk. Yet the scientists note in this research letter, "Despite this evidence, driving after cannabis consumption is surprisingly common."
Concerned that the April 20th holiday may increase the risk of fatalities on the road, the scientists obtained crash records from the U.S. National Highway Traffic Safety Administration's Fatality Analysis Reporting System (FARS) and looked for crashes occurring on April 20th.
Study author, Dr. John Staples told Time Magazine, "The simplest interpretation of our findings is that more drivers are impaired by cannabis on 4/20 and these drivers contribute to fatal crashes." Over a 25-year period, they found an additional 142 deaths.
Still Difficult to Determine Driving Impairment Where THC is Concerned
Many safety advocates are calling for stricter enforcement of laws against driving while under the influence of drugs, including marijuana.
Yet so far it's still not easy to test a driver for the substance. Blood tests are still required, and even then, they don't necessarily indicate the level of impairment. The more alcohol in the blood, the more impaired the driver is. But THC can be absorbed into body tissues and in the brain, so determining impairment can be more difficult.
"More research into cannabis intoxication, driving performance, and crash risk will help researchers and policymakers develop better impairment standards," Staples said.
According to the National Highway Traffic Safety Administration's 2015 national roadside survey of alcohol and drug use by drivers, while alcohol use before or while driving decreased, use of marijuana seemed to increase between 2007 and 2013-2014.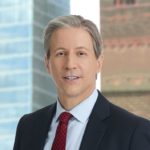 Exclusively focused on representing plaintiffs, especially in mass tort litigation, Eric Chaffin prides himself on providing unsurpassed professional legal services in pursuit of the specific goals of his clients and their families. Both his work and his cases have been featured in the national press, including on ABC's Good Morning America.