On July 17, 2009, Casey Feldman, a 21-year old Pennsylvania resident, was killed at a crosswalk in Ocean City, New Jersey, the victim of distracted driving. Today, Casey's parents—trial attorney Joel D. Feldman and Dianne Anderson of Springfield—work to come to terms with their loss by promoting safe driving through the "EndDD" foundation they worked to establish in Casey's name.
On October 9, 2013, my firm sponsored a presentation at Wheeling Park High School in Wheeling, West Virginia. I was honored to discuss such an important issue with students in the Ohio Valley where I was raised.
It's So Easy to Be Distracted
Speaking to over 150 students, I admitted that I was once a distracted driver. I think most of us can say that at one time or another, we forgot about the huge responsibility we have behind the wheel, and diverted our attention to make a phone call, send a text message, search for something on the passenger seat or in the back of the car, or try to eat lunch or dinner.
A 2011 study by the Centers for Disease Control and Prevention (CDC) found that nearly 70 percent of drivers in the U.S. ages 18 to 64 reported  that they had talked on their cell phone while driving within the 30 days before they were surveyed, while nearly a third had read or sent text messages or emails.
According to the National Highway Traffic Safety Administration (NHTSA), in 2011 alone, over 3,000 people were killed in distracted driving crashes. An additional 387,000 were injured. These statistics are particularly concerning for young people, as they represent the largest proportion of drivers who are distracted in fatal crashes.
"I believe distracted driving is something that affects our entire driving population," says Gene Monteleone, a driver's education teacher at Wheeling Park High School, "but young people believe they can 'multi-task,' so [they believe that] texting while driving is not dangerous. Modern vehicles have plenty of standard features that have the potential to be distracting as well, such as GPS, video monitors, Bluetooth accessibility, and MP3 capability, which makes it even more difficult to convince young drivers, in particular, that complete attention to the driving task is absolutely necessary."
Honesty Helps
I think telling the students about my own distracted driving in the past helped them open up, as many spoke honestly about their own experiences with distracted driving. Some talked about their parents or friends and some were brave enough to admit that they, themselves, had also driven distracted.
It was a great dialogue, and I believe it's important that we get young people talking about the issue wherever we can, which is why organizations like EndDD are so important. The students that attended my presentation at Wheeling Park were all enrolled in driving education classes, so we gave them information to help them protect themselves from other distracted drivers, and taught them techniques to encourage other drivers to be responsible behind the wheel.
"Most students were actively engaged as Eric peppered them with intriguing and thought-provoking questions throughout the presentation," Monteleone said. "Hopefully, if just one student takes the message to heart and doesn't drive distracted, or prevents another possible driver from driving distracted, then the program has made an impact."
Future Presentations
The administrators and teachers at Wheeling Park High School want us to come back in January when they get a new group of driver's education students. We're also planning presentations at other schools in the Northern Panhandle of West Virginia, which is exciting. I'm headed to Weir High School in Weirton on October 31st, for example, and plan to take the campaign to my alma mater at Oak Glen High School in New Cumberland later this year. I'm hoping that with every student we talk to, we'll increase awareness of this unnecessary but dangerous trend.
"Sometimes when confronting a massive problem such as this," Monteleone said, "small steps are necessary before larger, more significant changes can take place."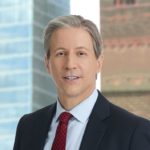 Exclusively focused on representing plaintiffs, especially in mass tort litigation, Eric Chaffin prides himself on providing unsurpassed professional legal services in pursuit of the specific goals of his clients and their families. Both his work and his cases have been featured in the national press, including on ABC's Good Morning America.