The National Highway Traffic Safety Administration (NHTSA) reported that in 2015, over 35,000 people died in automobile crashes on U.S. roadways, a 7.2 percent increase over the number of deaths in 2014. As part of their findings, they reported that distraction-affected fatal crashes increased from 3,197 to 3,477, or 8.8 percent.
April is distracted driving awareness month, and the Risk Institute at the Ohio State University Fisher College of Business is taking advantage of the opportunity to help reduce accidents and fatalities caused by distraction. They kicked off a nationwide initiative in February 2017, and are continuing to work with companies, government entities, and researchers to find new ways to protect Americans on the road.
A Combination Approach Necessary to Curb Distracted Driving
Phil Renaud, Executive Director of the Risk Institute, said in a news release that distracted driving is killing people, "but nothing is being done to figure out how to stop it." He went on to state that the institute started the initiative "to create actionable change."
The initiative consists of a three-tiered approach to address distractions while driving:
Research
Legislation
Technology
Auto insurance companies are part of the group as well. Michael LaRocco, President and CEO of State Auto Insurance Company, confirmed that collaboration between companies, government, industry, and research is key for a project like this. He added that the problem will not be solved by one thing alone, but requires a multifaceted approach.
Ellen Peters, Professor of Psychology at the Ohio State University (OSU), added that understanding more about human behavior is the first step in changing that behavior. She noted, as an example, how simply setting up a funnel of trees around a dangerous curve can help give drivers the feeling that they're going too fast, and encourage them to slow down.
OSU is supplying the research arm of the initiative. Other partners include automakers, the Ohio Attorney General's Office, and the Ohio Department of Insurance. Companies such as SmartDrive, Greenroad, and eDriving Fleet will contribute technology insights.
NSC Calls for Realistic View of Hands-Free Devices
The National Safety Council (NSC) stated in a 2012 white paper that driver distractions have joined alcohol and speeding as leading factors in fatal and serious injury crashes. They estimated that 21 percent of all crashes in 2010 involved talking on cell phones, accounting for 1.1 million crashes that year. They added that while laws on the books may ban texting and handheld phone use, they don't go far enough:
"Hands-free devices often are seen as a solution to the risks of driver distraction because they help eliminate two obvious risks—visual, looking away from the road, and manual, removing your hands off of the steering wheel. However, a third type of distraction can occur when using cell phones while driving—cognitive, taking your mind off the road."
They added that hands-free devices "do not eliminate cognitive distraction," and report that they have compiled 30 research studies showing that hands-free phones "offer no safety benefit when driving."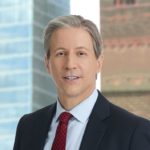 Exclusively focused on representing plaintiffs, especially in mass tort litigation, Eric Chaffin prides himself on providing unsurpassed professional legal services in pursuit of the specific goals of his clients and their families. Both his work and his cases have been featured in the national press, including on ABC's Good Morning America.