The National Highway Traffic Safety Administration (NHTSA) states that in 2016, there were 5,987 pedestrians killed in traffic crashes, which was a nine percent increase over fatalities the year before, and the highest number of pedestrians killed in one year since 1990.
Alarmed by these and other statistics showing that pedestrians are increasingly at risk, the National Transportation Safety Board (NTSB) recently released a series of new recommendations aimed at improving pedestrian safety.
NTSB Calls on the NHTSA and CDC to Work Together to Increase Pedestrian Safety
The NTSB's new report represents their first full consideration of pedestrian safety since the 1970s. It includes suggestions for vehicle-based changes, infrastructure improvements, and data needs to guide the implementation of countermeasures and to measure the effectiveness of the changes.
Among the NTSB's recommendations are those aimed directly at the NHTSA, including:
Develop performance test criteria for vehicle designs that reduce injuries to pedestrians.
Incorporate pedestrian safety systems like pedestrian collision avoidance systems into new vehicles.
Work with the Centers of Disease Control and Prevention (CDC) to "develop and implement a plan for the states to combine highway crash data with injury health data, with the goal of producing a national database of pedestrian injuries and fatalities."
Revise federal motor vehicle safety standards to include performance standards for vehicle headlight systems.
Develop test criteria for manufacturers to use to evaluate how well their automated pedestrian safety systems will prevent or mitigate pedestrian injury.
They also asked the Federal Highway Administration to expand their support of state and local safety projects to promote municipal pedestrian safety action plans.
Among their findings, the NTSB noted that incorporating pedestrian injury mitigation into vehicle hood and bumper designs would help, as would increasing public awareness of any such characteristics in new car designs.
They acknowledged that although street designs should be managed by local interests, "states and cities would benefit from resources, tools, and funding support to develop and implement effective plans."
Study Shows Pedestrian Deaths Increased by 46 Percent
The Insurance Institute for Highway Safety (IIHS) released the results of a recent study in May 2018 that showed that pedestrian deaths on roadways have jumped by 46 percent since reaching their lowest point in 2009. The increases have occurred mostly in urban or suburban areas and in the dark, and were increasingly likely to involve an SUV or high-horsepower vehicle.
"Pedestrian crashes have become both deadlier and more frequent," the report stated. Not only did the crashes increase, but the deaths did too, with deaths per 100 crashes increasing by 29 percent from 2010 to 2015. Fatal single-vehicle crashes involving SUVs increased 81 percent.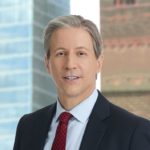 Exclusively focused on representing plaintiffs, especially in mass tort litigation, Eric Chaffin prides himself on providing unsurpassed professional legal services in pursuit of the specific goals of his clients and their families. Both his work and his cases have been featured in the national press, including on ABC's Good Morning America.