A new study published in the scientific journal Sleep shows that though drowsy driving is a factor in thousands of traffic deaths each year, it is a highly preventable one.
The U.S. Department of Transportation (DOT) states that drowsy driving is estimated to be a factor in as many as 1.2 million collisions, resulting in potentially about 5,000 to 8,000 fatalities a year. A 2016 report from the AAA Foundation for Traffic Safety also suggested that drivers who get only about 5-6 hours of sleep in any 24-hour period are twice as likely to crash as drivers who get 7 hours or more.
Researchers Look for Causes and Solutions for Drowsy Driving
For the study, researchers examined data from previously published studies on drowsy driving, analyzing data from about 33,000 crashes and 4 million motor vehicle accidents that occurred in 2010. Drowsy driving was a factor in about 5,445 of the fatal crashes and 510,900 non-fatal collisions.
Researchers were looking for answers as to what causes drowsy driving and how it may be prevented. They found that most often, drivers get behind the wheel when they're still sleepy because of long working hours, irregular hours, night shift schedules, and because they worked more than one job. A smaller segment of the population were at risk for driving tired because of life events like failing to get enough rest before a long road trip, or spending too much time out at night or other social outings.
Another part of the issue is that drivers are often unaware of the very real dangers of driving while tired. They may know that it's safer to drive when well-rested, but may underestimate the way fatigue affects them when behind the wheel. Researchers suggested that more education is needed to increase awareness and help drivers to find alternative modes of transportation when needed.
"Our goal is to establish a comprehensive and strategic effort to end drowsy driving crashes and deaths," the researchers wrote. "Drivers are capable of modifying this behavior if given sufficient information and motivation."
Just One Hour of Lost Sleep Affects Driving
According to the AAA Foundation, more than a third of drivers have reported falling asleep behind the wheel at some time or other in their lives. All those drowsy drivers make our highways and roadways more dangerous. A separate 2014 foundation study found that drowsy drivers are involved in about 21 percent of fatal crashes, up from the 16.5 percent reported in 2010.
It doesn't take much to increase risk. A 2016 study indicated that drivers who slept for only one hour less or more than their usual amount over the past 24 hours had significantly increased crash rates.
Many experts recommend that adults get between 7-9 hours of sleep daily, but the statistics show that many people get much less than that. The Bureau of Labor Statistics shows that about 18 percent of adults sleep for less than 7 hours, and the Centers for Disease Control and Prevention (CDC) states that about 35 percent of adults usually sleep less than 7 hours.
The effects of sleep deprivation on driving include lapses in attention, slowed reaction times, and impaired decision making. Though it can be difficult to determine whether fatigue was a factor in a crash, reviewing work schedules, driver statements, and witness statements can help.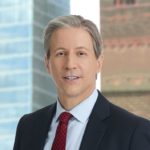 Exclusively focused on representing plaintiffs, especially in mass tort litigation, Eric Chaffin prides himself on providing unsurpassed professional legal services in pursuit of the specific goals of his clients and their families. Both his work and his cases have been featured in the national press, including on ABC's Good Morning America.