On October 15, 2017, the National Highway Traffic Safety Administration (NHTSA) launched its second annual National Teen Driver Safety Week. The purpose of the event was to encourage parents to talk to their teens "about the important rules they need to follow to stay safe" when driving a vehicle. The NHTSA added that parents should have these sorts of conversations "this week and every week," because the danger is real.
According to the Centers for Disease Control and Prevention (CDC), 2,333 teens died in motor vehicle crashes in 2015, while in 2014, a total of 221,313 were treated in emergency rooms for injuries suffered in crashes.
"That means six teens ages 16-19 died every day from motor vehicle injuries," the CDC states.
Indeed, motor vehicle crashes are the number one cause of teen fatalities.
Teens More Vulnerable to Risky Behavior Behind the Wheel
National Teen Driver Safety Week encourages parents to share the facts with their teens about the dangers that exist on the road and to talk to them about what they need to do to increase their odds of staying safe.
The NHTSA has a "5 to Drive" campaign to encourage those safe behaviors. The five safety topics meant for discussion between teens and their caregivers include:
No cell phone use or texting while driving.
No extra passengers.
No speeding.
No alcohol.
No driving or riding without a seatbelt.
These rules are some of the most important for teens to know, as they hit on the behaviors that put teens at risk on the road. Teens are more likely to be distracted by their phones than other drivers, and studies have found that when they have their friends with them, they are more likely to exhibit risky behaviors when behind the wheel.
The CDC also says that teens are more likely than older drivers to speed and to follow other cars more closely. The presence of male teen passengers increases the likelihood of this behavior. Teens have among the lowest rates of seat belt use—only 61 percent of students in 2015 wore them when riding with someone else—and they also are at a greater risk of being in a crash when they've been using alcohol.
In 2014, among male drivers between the ages of 15 and 20 who were in a crash, 36 percent were speeding at the time, and 24 percent had been drinking.
How Parents Can Help
When advising parents how to approach the issue with their teens, "Teen Driver Source" encourages them to avoid the "scare them straight" approach, saying that it rarely works. Instead, they recommend parents focus "on positive action teens can take to be safe and to keep their friends safe."
Travelers insurance urges parents to set a good example—don't speed or use a cell phone behind the wheel—and to be confident. "Know that you can positively influence your young driver's behavior behind the wheel," they state. They add that parents should put their expectations down in writing in a parent-teen driving contract and that they should stay involved and continue coaching even after the teen obtains his or her regular license.
It's not about just one conversation, but about regular communication between parent and child about the dangers, and how to reduce them. And try not to get discouraged. According to "Drive Alive Indiana," research shows that 60 percent of high school students say their parents are the biggest influence on their driving.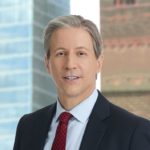 Exclusively focused on representing plaintiffs, especially in mass tort litigation, Eric Chaffin prides himself on providing unsurpassed professional legal services in pursuit of the specific goals of his clients and their families. Both his work and his cases have been featured in the national press, including on ABC's Good Morning America.